Powerful "Pray for London" Tributes And Memes To Share And Show Your Support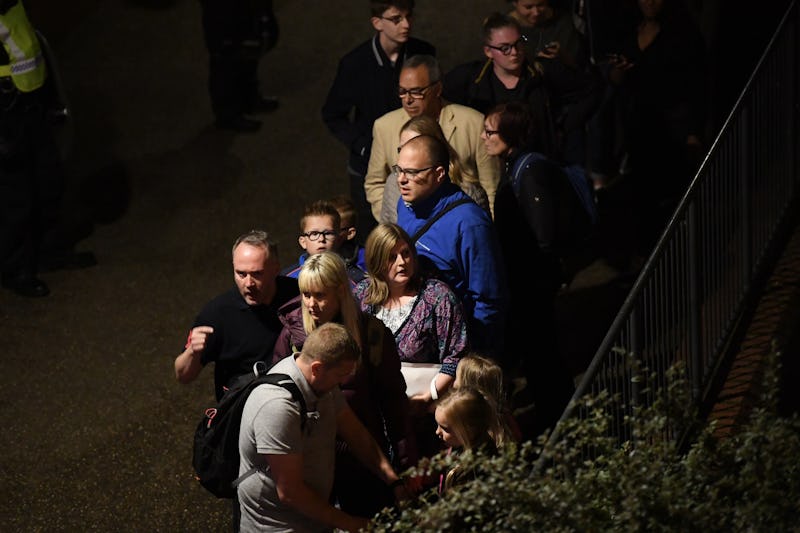 Carl Court/Getty Images News/Getty Images
Following reports of incidents at the London Bridge and Borough Market, confirmed by London Metro Police on Saturday night as "terrorist incidents," people around the world have started to share memes and tributes to show support for London and those affected by the attacks.
Confirmed by London Metro police via Twitter (as of Saturday evening) were reports of a vehicle collision with pedestrians on the bridge and multiple stabbings in Borough marked — in addition to confirming that a stabbing incident reported in the Vauxhall area at the same time was unrelated. Emergency services and responders are also still on the scene, per a statement from London Ambulance Services Assistant Director of Operations Peter Rhodes who confirmed "a number of ambulance crews, advanced paramedics and specialist response teams" as well as "an advanced trauma team from London's Air Ambulance" have been dispatched to assess injuries and provide medical attention as-needed.
Meanwhile, the Internet quickly saw a flood of support growing with celebrities, politicians and everyday people alike posting heartfelt messages, memes and quotes full of thoughts, prayers, and words of encouragement during this time of turmoil.
Love and strength
Hope tomorrow is better
Hope not hate
#LondonStrong
Friends of London share their grief
Condemning cowardice
Fear will not win
Pray for peace
Stand tall, stand together
#StandStrong, #Love, #Together
Peace, strength, love & healing
The U.K. will persevere
I stand with London.
#PrayForLondon
As more details continue to emerge— along with more concrete ways people can help those affected by the attacks— words of comfort, support and solidarity remain a small but powerful way to show love for the people of London.