'Pretty Little Liars' Spinoffs Fans Would Love To See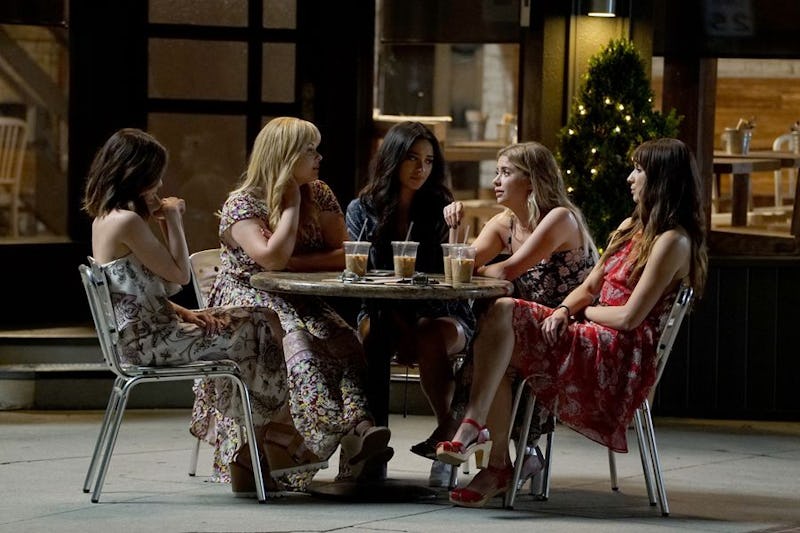 Eric McCandless/Freeform
After seven seasons of twists, turns, black hoodies, creepy dollhouses, and more funerals than you can count (often for people who later turned out to be alive), it's time for the Pretty Little Liars series finale. Of course, there's a lot of ground to cover during the two-hour "goodbye" event (yes, it qualifies as an event). A.D. will be unmasked, viewers will finally learn who has a twin, and maybe Bethany Young will somehow become relevant. But, after all the mysteries have been solved and PLL devotees bid a bittersweet farewell to Ali, Aria, Emily, Hanna, and Spencer, there will be a tragic void in fans' lives. What could possibly fill it? Well, a Pretty Little Liars spinoff might be just what the doctor ordered.
And, based on recent comments from none other than I. Marlene King herself, a PLL spinoff is a definite possibility. "Everybody knows I love this world. I love to play in this world and I love these characters, so it would be fun to keep a few of them moving forward in their lives," King told Entertainment Tonight earlier this month. Of course, when it comes to the details, she's keeping her cards close to the vest: "I'm not going to say just yet who those characters might be," King clarified.
If King won't provide details, fans have no choice but to speculate about which spinoffs may become a reality.