Get Ready For A New 'Pride & Prejudice' With An All Black Cast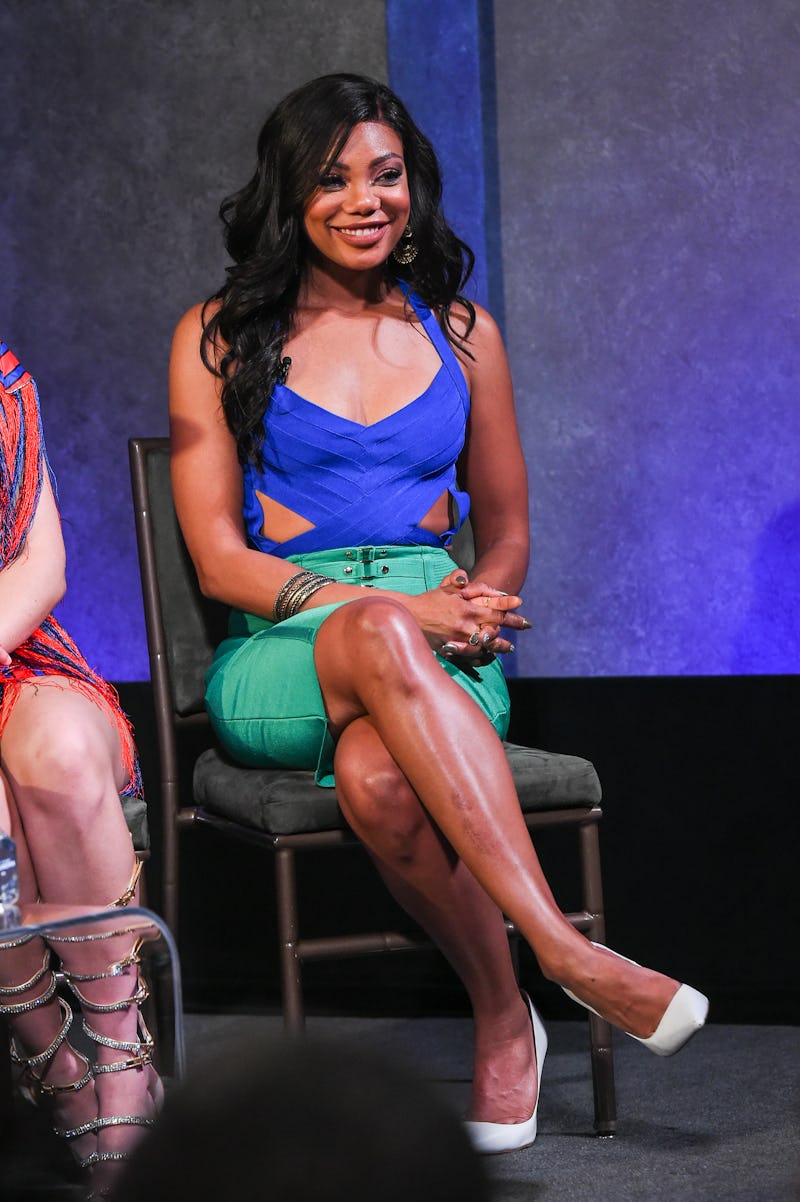 Ben Gabbe/Getty Images Entertainment/Getty Images
Jane Austen's books have been read in an endless amount of schools, taught in countless college course, and adapted into many films, plays, and TV series. Now a new modern adaptation of Pride and Prejudice will be made with an all black cast, bringing one of her most popular titles to the small screen in a way that's never been done before.
On Nov. 5, Lifetime announced that they'll be creating a new, live-action TV movie based on Pride and Prejudice, as reported by Entertainment Weekly. Based in Atlanta and starring an all black cast, this new take will appropriately be called Pride and Prejudice: Atlanta. Tiffany Hines — who played Tamar Braxton in Lifetime's movie Toni Braxton: Unbreak My Heart and previously appeared on Nikita, Devious Maids, and Bones — will be playing lead role of Lizzie Bennet. Over the course of the film, she'll hate, and then fall in love with Will Darcy, played by Juan Antonio, who fans might recognize from his stint on Empire, in which he played Philip, Jamal's love interest in Season 3.
As one might expect, Lifetime's adaptation won't be set in an archaic period where the notions of marriage and men were all women were encouraged to think about. Instead, Pride & Prejudice: Atlanta will be set in the modern world, where that's definitely not the case.
Lizzie's father is Reverend Bennet (Reginald VelJohnson), an important Southern Baptist pastor — a contrast to Austen's original modest, land-owning father in the British countryside. The new Mrs. Bennet, as played by Jackée Harry (Sister, Sister), will be an author of a self-help book that helps women find the "perfect husband." From the nature of her book, it certainly looks like this Mrs. Bennet is just as obsessed with marrying her daughters off as the original Mrs. Bennet — some things never change.
The rest of the new Bennet cast includes Raney Branch as Jane, the oldest of the five daughters, Brittney Level as Mary, the middle sister, Alexia Bailey as Kitty, the second youngest, and Reginae Carter as Lydia, the baby sister. Kellee Stewart will play Charlotte, who is Lizzie's friend, and Keshia Knight Pulliam will appear as Caroline Bingley, the snobby sister of Charles Bingley (who falls in love with Lizzie's sister Jane). Lastly, Victoria Rowell plays Catherine, known as Lady Catherine de Bourgh in the novel, Darcy's arrogant and condescending wealthy aunt.
This isn't the first modern or unique version of a Jane Austen novel to come along. Keira Knightley was nominated for an Oscar for her performance in 2005's Pride & Prejudice. And just a few years ago, Lily James starred as Lizzie in Pride + Prejudice + Zombies, which took place in a world where the undead run rampant and the Bennet sisters are experienced zombie slayers.
It's no doubt that Jane Austen's stories and characters work in numerous settings and time periods, so this Lifetime adaptation is already on the right path, especially with this great cast. This certainly isn't an adaptation Austen probably ever would have imagined, and maybe that's also why it'll be good.