William & Harry's Cousin Lady Kitty Spencer Is On The MOST Lavish Holiday RN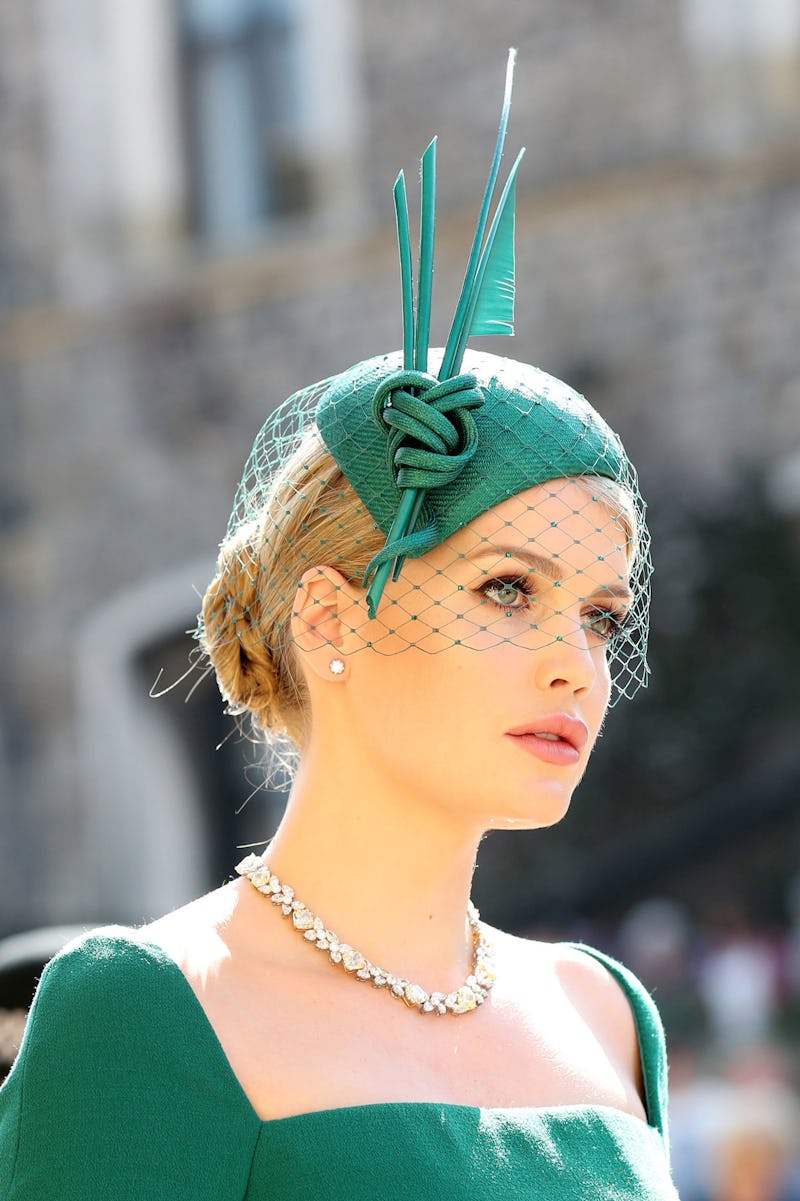 WPA Pool/Getty Images Entertainment/Getty Images
For most people a holiday is a chance to chill out, treat yourself to a fancy Airbnb if you're really feeling flush, and then eat whichever country you're visiting out of its most delicious foods, and drink it out of its most reasonably priced wine. But not all holidays are created equal and if you're a member of the aristocracy, then your holiday is going to look a little different, and a lot more lavish. Prince William and Prince Harry's cousin Lady Kitty Spencer is currently on a super glam holiday to Portofino, and I'm definitely not jealous, not even the tiniest bit.
Spencer has been sharing pics from the Belmond Hotel Splendido on Instagram, and splendido it most definitely is. According to the hotel's website, rooms start at a whopping £2,300 per night and a stay gives you access to the hotel's very own private boat, and its ultra-indulgent spa where you can have a massage out on the terrace overlooking the ocean. Ok, maybe I am a little jealous. And that's not all, Town & Country reports you can even treat your dog to its very own pampering session, complete with personalised doggy dressing gown and dinner menu. Yes that's right, somewhere out there a dog is having a more luxurious holiday than you. Make that a lot jealous.
Spencer is by no means the hotel's only high profile visitor. According to The Daily Mail, its previous guests have included Rod Stewart, Elizabeth Taylor, and Richard Burton. Well if it's good enough for Hollywood legends...
Surprisingly considering how gorgeous the hotel is, Spencer has managed to tear herself away for some exploring around Portofino. As well as the requisite sea views, she's also posted pictures of the Italian town's picturesque buildings and pretty harbour, simply captioning the snaps: "Paradise". And tbh, it does look completely dreamy.
She's not the only Royal Family member reportedly enjoying a super-opulent summer holiday. Prince William and Kate Middleton are reported by Hello! to kicking back on the exclusive island of Mustique with the pair allegedly even heading out for an evening of dancing. It wouldn't be the first time the Cambridges had stayed on the Caribbean island, they've previously holidayed there in 2012, and 2014, and Middleton's parents are huge fans of of the destination, heading there almost every winter, according to Hello.
Prince Harry and Meghan Markle are also known for their envy-inducing holidays. They famously jetted off to Botswana a few months after getting together, where according to Reuters they stayed at glamping retreat Mapula Lodge. I mean the royals can't just stay in any old tent can they?
So what can us mere mortals do if we fancy holidaying like the cream of British high society? Erm, other than doing some serious saving, and hoping Queen Elizabeth likes us enough to make us an honorary member of the Royal Family, probably not a lot, unfortunately. I guess I'll just have to content myself with an Airbnb upgrade. Although I highly doubt they do dog massages or come with private boats. Still, a girl can dream.