How Prince William & Kate Middleton's Third Child Could Make History For Gender Equality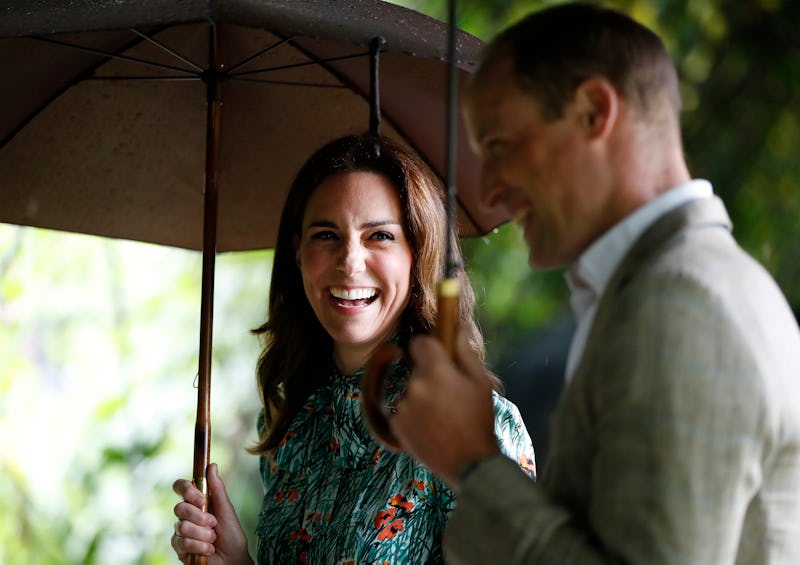 WPA Pool/Getty Images Entertainment/Getty Images
Kate Middleton, the Duchess of Cambridge, is pregnant with her third child. Because this is no run-of-the-mill family, that has big implications for succession to the British Crown — and this time there's the potential for a hue first for gender equality in the system of succession. If Kate and Prince William have a boy, history will be made thanks to a law put in place in 2015.
It may sound bizarre that having a boy over a girl can somehow be an advancement for gender equality, especially when transgender kids and intersex rights are now at the forefront of the movement in many Western countries. But it actually will be a big step forward for the Royal Family. Until 2015, a new baby boy got preference over any older sister in the line to the throne.
But now, if Kate's third child is a boy, older sister Charlotte still remains ahead of him in the line of succession. Before the change, the gender would have taken precedence over age for succession based on the custom of primogeniture. Now, though, it's just age. So the order will go Prince George, Princess Charlotte, and then the new sibling. And for anybody paying close attention, the birth will put Prince Harry at sixth in line to the throne; Princes Charles, William, and William's kids are ahead of Prince Harry.
The process of this change is actually quite interesting. The law passed in Britain in 2013, and it's quite a simple text: "In determining the succession to the Crown, the gender of a person born after 28 October 2011 does not give that person, or that person's descendants, precedence over any other person (whenever born)." Simple enough, you would think. But actually, it had to be approved in every country where the British Monarch is recognized as head of state.
That meant the law had to be changed in Australia, Barbados, Canada, the Grenadines, New Zealand, St. Kitts and Nevis, and St. Vincent. Other countries in the British Realm, including Grenada, Jamaica, and Papua New Guinea decided no laws needed to be changed, BBC reported. This process took until 2015, when the rule finally came into force.
The law was pushed through British Parliament in 2013 before the birth of George, Kate and William's oldest child so that the baby's gender would not be taken into consideration. But, as he was a boy, the law didn't affect him anyway. Now, though, with Charlotte in line ahead of baby number three, it will finally apply — and that's a very good thing.
Kate's pregnancy still may be difficult, but at least her children being treated equally by the Crown is already taken care of.