Prince William Says Diana Would Have Been A "Nightmare" Grandma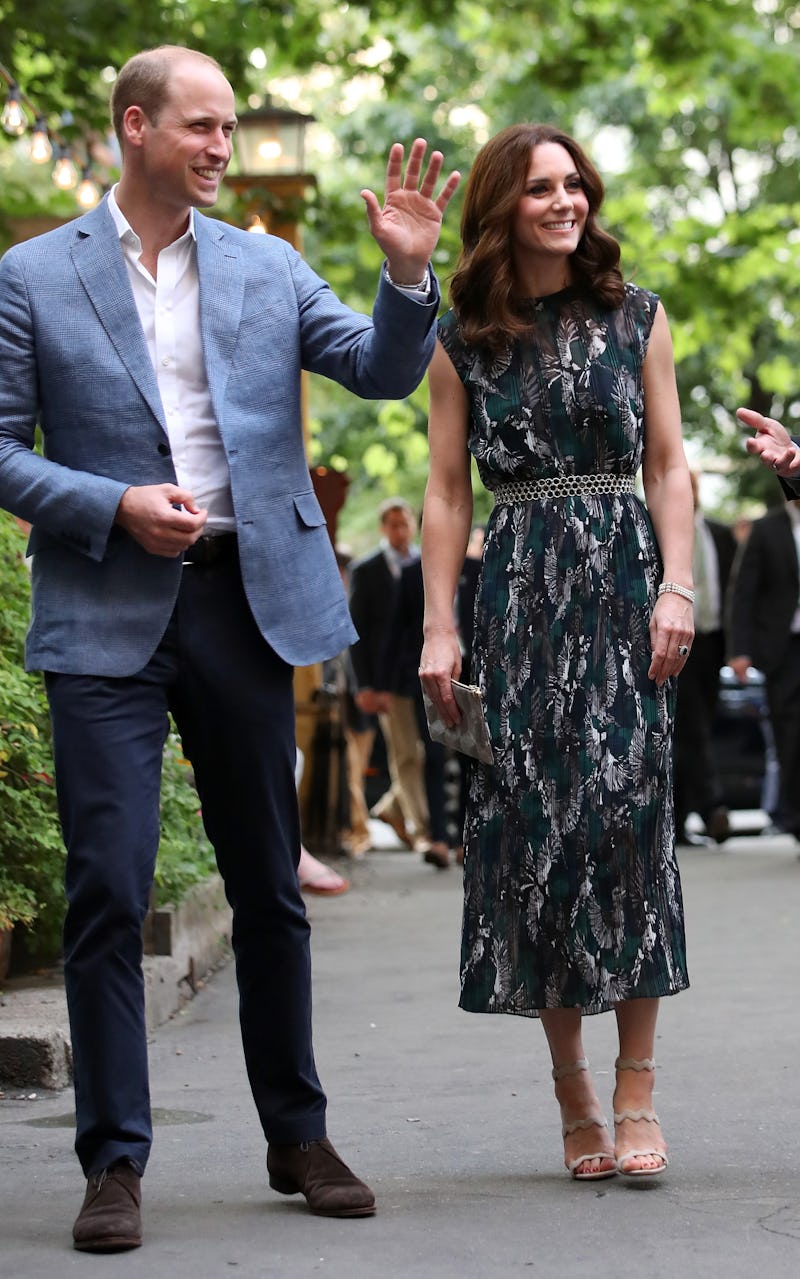 Chris Jackson/Getty Images Entertainment/Getty Images
In a new documentary, Prince Harry and Prince William will open up about their mother, the late Princess Diana. The film, Diana, Our Mother: Her Life and Legacy, which will air on HBO and ITV on Monday, July 24, is a candid look inside the royal family's history. William and Harry have often spoken of their mother's impact on the world, but in this documentary the brothers will share their personal stories for the first time. In a clip released ahead of the film, Prince William discussed how he keeps Diana's memory in his own family life and how he thinks she would feel about his kids. William said that Diana would have been an "absolute nightmare" grandmother, but only because she would have taken to the job too well.
It's not often that the royal family speaks so candidly about Diana, and the documentary will feature exclusive photos of young Harry and William from their mother's personal album. The brothers will also share stories about growing up with their mother and how they handled the grief and loss of her death. It's been 20 years since Princess Diana passed away, but in preview clips from the film, William makes it clear that he tries to keep her memory alive in his family.
"We've got more photos up round the house now of her and we talk about her a bit and stuff," he said in a clip. "It's hard because obviously Catherine didn't know her, so she cannot really provide that — that level of detail. So, I do, regularly putting George or Charlotte to bed, talk about her and just try and remind them that there are two grandmothers, there were two grandmothers in their lives, and so it's important that they know who she was and that she existed."
Prince William also spoke of Princess Diana's parenting style, and how it will impact how he raises his own children. According to E!, William said that he had a happy childhood and that his mother set boundaries between their family and the media. He also noted that Diana wanted them to be grounded in life outside of the palace and involved her children in her philanthropic work. Over her lifetime, Diana used her position to bring attention to many charitable causes. She wanted better funding for AIDS research and treatment, to address homelessness, and with a visit to Angola, put the issue of landmines into the public consciousness.
William and Kate have two children of their own, George and Charlotte, and the prince emphasizes how his mother's hands-on parenting style influenced his own. "I want to make as much time and effort with Charlotte and George as I can because I realize that these early years particularly are crucial for children," He said, according to People. "And having seen, you know, what she did for us."
That being said, if Diana were alive today, William suspects that she might have a little bit too much enthusiasm for being a grandmother. "She'd be a nightmare grandmother, absolute nightmare," he said, as reported by People. "She'd love the children to bits, but she'd be an absolute nightmare. She'd come and go and she'd come in probably at bath time, cause an amazing amount of scene, bubbles everywhere, bathwater all over the place and — and then leave."
This documentary may be the last time that Prince William and Prince Harry speak this openly about their mother's personal life. It was a chance to share a side of Princess Diana that the public might not have known, but according to the Guardian, Prince William said the experience was daunting. "We won't be doing this again — we won't speak as openly or publicly about her again, because we feel hopefully this film will provide the other side from close family friends you might not have heard before," he told journalists, according to the Guardian. "From those who knew her best and from those who want to protect her memory, and want to remind people of the person that she was."
Diana, Our Mother: Her Life and Legacy is not the only forthcoming documentary to commemorate Princess Diana's legacy; The Story of Diana will premiere on ABC in August.