Prince William On How Ambulance Work Impacted His Mental Health Is A Moving Must-Read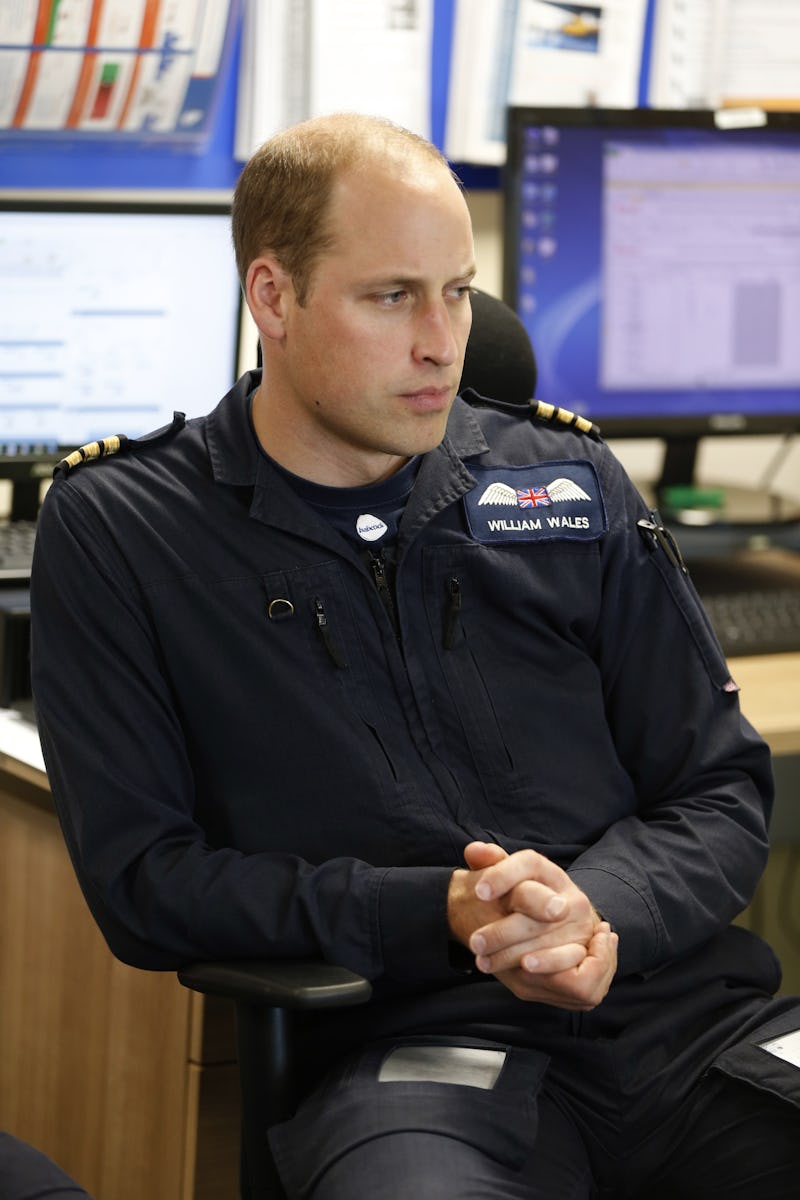 WPA Pool/Getty Images Entertainment/Getty Images
Before Prince William stepped into his role as a full time royal, he used to help save lives and fly helicopters as a job. Although he was initially trained as an RAF helicopter pilot, he later went on to join the East Anglian Air Ambulance team and played a crucial part in rushing injured individuals to hospital for urgent medical care. It sounds like the kind of job that would be both extremely important and fulfilling, however sadly he revealed it came with an emotional cost. Prince William talked about the major toll that his air ambulance job had on him openly and revealed that especially after he became a parent, the job "took him over the edge" and could be very "traumatic".
Prince William has always kept mental health at the forefront of his charity work and he recently attended the This Can Happen conference, where he touched on what companies can do to address mental health issues in the workplace.
While there, he discussed how his high pressure job affected him, saying "I worked several times on very traumatic jobs involving children."
He continued, "After I had my own children, I think the relation between the job and the personal life was what really took me over the edge and I started feeling things that I have never felt before. Talking was really important, but even that wasn't quite enough for one particular incident for me."
Prince William was already a father at the time he took up the yellow vest with East Anglian Air Ambulance, as Prince George was born while he was still enlisted with the RAF's Search and Rescue Force in 2013. Princess Charlotte on the other hand was born just a couple months after he started flying air ambulances in May 2015.
The royal has previously opened up about his experience with the East Anglian Air Ambulance, praising his coworkers and telling The Telegraph at the time that he did "look forward to coming here every day".
For example, he recounted with pride how he and the team rescued a teenager named Jack after a "fatal road traffic accident which killed the boy's uncle". The teen then went on to make a full recovery after breaking several bones. It may have been a small win, but he did admit in 2016 to the BBC there were a "lot of dark moments" that could be "quite difficult".
In fact, his very first job was sadly a male suicide which he has previously said impacted him greatly and renewed his commitment to mental health awareness.
He said to The Telegraph, "I realised starkly how big a problem we have [with suicide] in this country. It was really close to me on that first day and one of the guys told me on average there are five attempted suicides a day."
At the conference yesterday, Prince William stressed the importance of companies' roles in their employee's mental welfare. He said, "There should be a much more open, supportive and compassionate working environment. There's still a stigma about mental health. We are chipping away at it but that wall needs to be smashed down."
If you are fighting mental health battles of your own, there are many ways to get help. The Samaritans run a 24/7 emotional support helpline which you can either call at 116 123 or email at jo@samaritans.org. For those under 19, you can also ring Childline at 0800 1111 as well as arrange an appointment with your GP to discuss treatment options.