Priyanka Chopra Won't Be Boxed In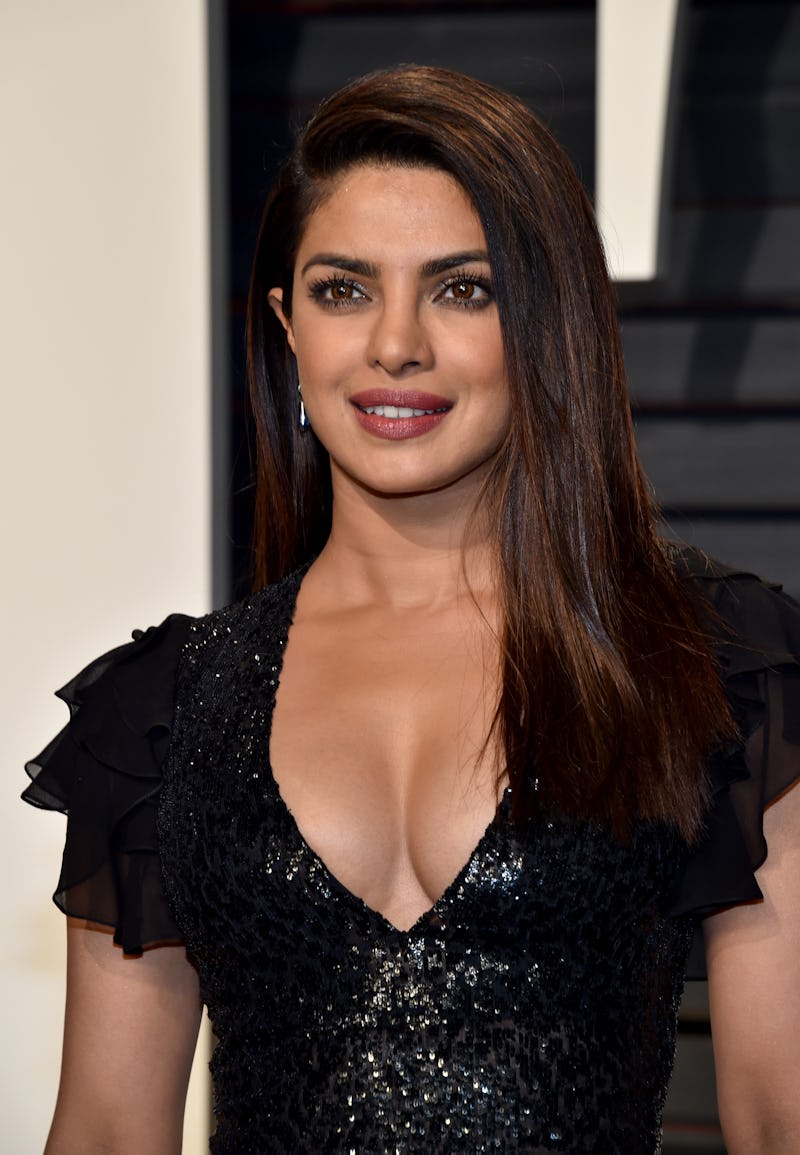 Pascal Le Segretain/Getty Images Entertainment/Getty Images
Breaking down stereotypes and shifting mindsets in Hollywood is a tall order, but Quantico star Priyanka Chopra refuses to accept roles that are typically offered to Indian actors. In doing so, she seeks to actively inform the public on the range, depth, and complexities of Indian women who don't identify as "the exotic, beautiful girl, or the "academically inclined nerd," as she put it when speaking with Glamour magazine. Rather than being put into a box and seeking acceptance by fitting in, Chopra believes it is imperative for women to break out and embrace what makes them different. She told Glamour,
"We're told we're too provocative or that being sexy is our strength, which it can be, and it is, but that's not the only thing we have. It'll be scary. There will be strife. But women have incredible endurance and incredible strength. Your ability to deal with it is within you."
The 34-year-old built up her endurance by transitioning from well-known Bollywood star to up-and-coming Hollywood actor. The latter title was often accompanied by the label "exotic," which Chopra strived to avoid due to its stereotypical connotations. These days, the actor channels her momentary frustration into teachable moments.
"When somebody else calls you exotic, exotic is a box — it's the stereotype of snake charmers and face jewelry," Chopra said to Glamour. "You're just that stereotype. But I don't get offended anymore. I used to get offended by things that were said to me, or how I was seen. Now I educate." By taking on a lead role in Quantico, Chopra said she is proving Indian women can capture the attention of and successfully entertain millions of viewers.
For those who assume Bollywood actors are "snake charmers" or women who don "face jewelry," and dance as Chopra noted to Glamour, the Baywatch star said she uses her talent to lead the way for others. "I do hope having done what I did, and America having accepted me the way they did, opens the door for more global talent, which should have representation in global entertainment."
Chopra's optimism and fortitude offer a refreshing spin for women trying to break out of their boxes. It's infuriating when the others refuse to see you as you truly are and rely on stereotypes and societal norms to label you. But whether on screen on in real life, women should not have to settle for being anyone less than themselves.