Quarantining Is Much Easier With These 50 Genius Finds Under $40 On Amazon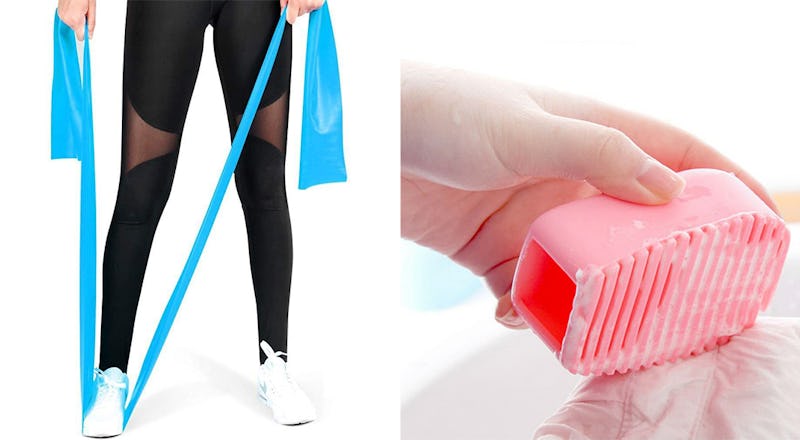 Amazon
All of our lives have shifted course dramatically, and I'm here to remind you that it's perfectly okay if it's taking some time to settle into the new normal. In an effort to help smooth the transition, I've been searching for genius finds under $40 on Amazon that make quarantining much easier.
I'm going to be honest with you, I've made a major come-up on some pretty cool and game-changing products for time spent at home. For example, keeping your place spic-and-span can help make things feel a little bit nicer, and inventive products like this shower scrubber can make a world of a difference in returning your bathtub to its original sparkling splendor. And since many of us are spending a lot of time in the kitchen, I also highly recommend this mini rice cooker that lets you to lean into carbs in the most delicious way. Plus, this versatile cooking gadget can be used to make soups, oatmeal, and quinoa, too. And if you're keeping up with your workout routine, I've got some gear for that, as well.
I've compiled 52 products that are just as good as the aforementioned items. They'll make quarantine way more bearable, and — wait for it — they're all under $40 and available on Amazon.