You Can Read The United CEO's Letter To Employees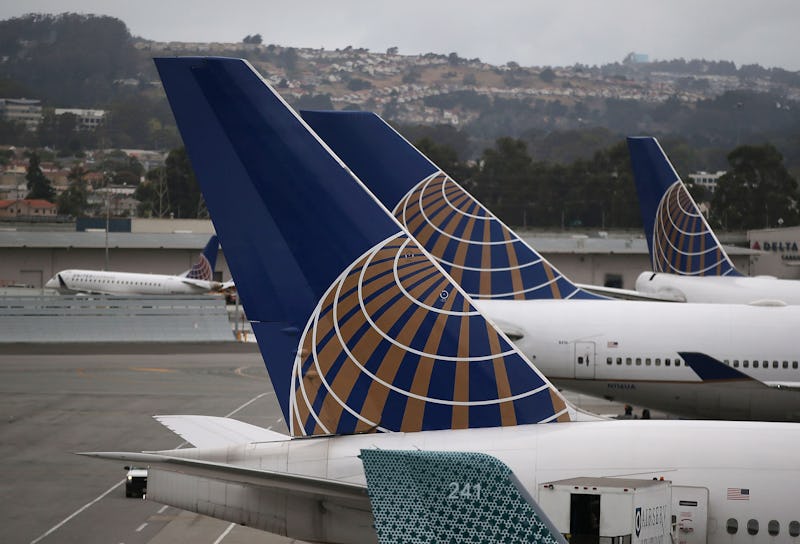 Justin Sullivan/Getty Images News/Getty Images
Footage of a man being forcibly removed from an overbooked United Airlines flight went viral on Monday. Soon after it did, United Airlines' CEO sent a letter to employees addressing the incident, alleging that the passenger in question was "disruptive and belligerent" and "refused to comply with crew member instructions." In a letter obtained by CNBC reporter Ryan Ruggiero, United CEO Oscar Munoz wrote:
Like you, I was upset to see and hear about what happened last night aboard United Express Flight 3411 headed from Chicago to Louisville. While the facts and circumstances are still evolving, especially with respect to why this customer defied Chicago Aviation Security Officers the way he did, to give a clearer picture of what transpired, I've included below a recap from the preliminary reports filed by our employees.
According to Munoz, the flight was overbooked, and so the airline instituted its "involuntary denial of boarding process." Airline attendants "politely approached [the man] to explain apologetically that he was being denied boarding," and yet he "raised his voice and refused to comply with crew member instructions," Munoz went on to write.
He was approached a few more times after that in order to gain his compliance to come off the aircraft, and each time he refused and became more and more disruptive and belligerent. Our agents were left with no choice but to call Chicago Aviation Security Officers to assist in removing the customer from the flight. He repeatedly declined to leave.
You can also read the letter below:
Many found footage of the man's removal disturbing. In one of videos, security officials can be seen wrestling the man from his seat and dragging him across the floor by his arms, while another depicts the passenger returning to the plane later with a bloodied face. According to the Los Angeles Times, the man told crew members that he was a doctor who needed to see patients the next morning when they were asking him to leave.
"Chicago Aviation Security Officers were unable to gain his cooperation and physically removed him from the flight as he continued to resist," Munoz wrote in his letter to employees, "running back onto the aircraft in defiance of both our crew and security officials."
In a statement, United apologized for the overbooking situation. But overbooked flights are common in the airline industry. Still, over 90 percent of the time, passengers will voluntarily offer to give up their seats in exchange for vouchers or some other form of compensation, according to the Los Angeles Times. If they don't, they can be ordered to leave, per United Airlines' policy, but normally, these removals don't result in a physical confrontation.