5 Pieces Of Great Advice From Rebecca Minkoff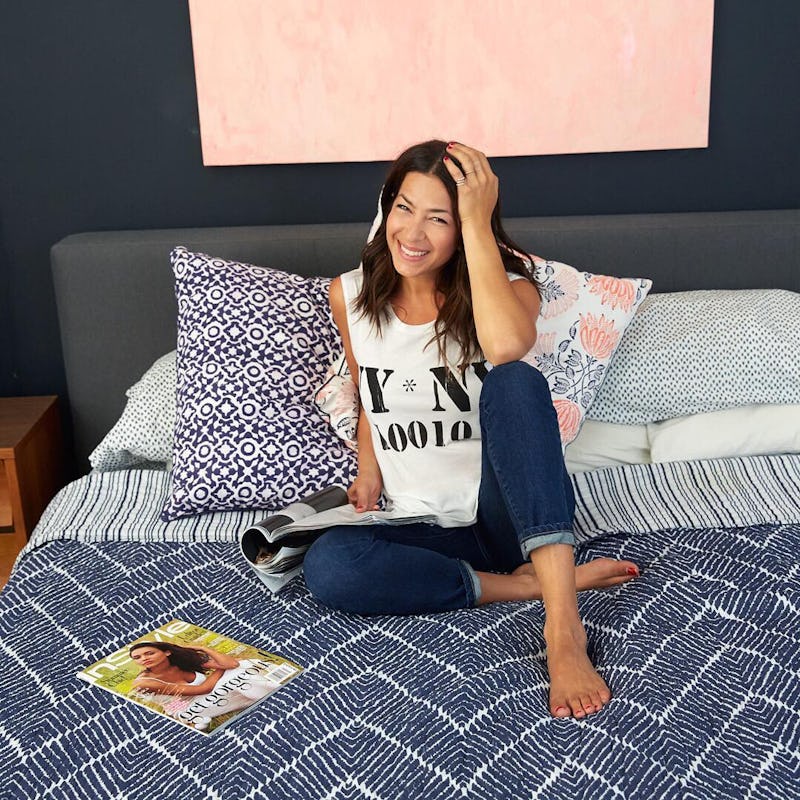 In the wake of arguably the most empowering day ever to be a woman, Create & Cultivate's new project with Keds is exactly what we need to see on an otherwise dark Monday. The two incredible brands teamed up to launch the "Create & Cultivate 100," which honors 100 women across 10 categories — including fashion, technology, and philanthropy — who are making an impact and disrupting their respective industries.
"We really wanted to share the empowering stories of women you know and love, and who are doing amazing new things with their careers," says Jaclyn Johnson, Founder and CEO of Create & Cultivate, an online platform and conference series for women entrepreneurs in the digital world. Keds has been leading the charge for female empowerment by acknowledging and honoring women with their "Ladies First" platform. The collaboration makes total sense.
Create & Cultivate 100 honorees include Mandy Moore, for her work on This Is Us, and comedian Nicole Byer, who shattered typecast stereotypes throughout her career, as well as women you may not have heard of but who should be on your radar, like the Board of Directors at Latinas in STEM, an LA-based organization of all MIT graduates who volunteer their time to support and educate young about careers in STEM.
One of my personal favorite (and most stylish) honorees? Designer Rebecca Minkoff. "I'm so proud to be amongst the women on this list — but more than anything it's an opportunity to champion other women," Minkoff tells me in an e-mail interview. "Getting behind each other is more important than being singled out for our own successes."
Can I just say hell yeah? Here are five other pieces of Minkoff-ian wisdom the designer shared, in honor of her place on the C & C 100.
1. Comfort = Confidence
Rebecca Minkoff's go-to look is basically all of us, and surprisingly doesn't include a pair of sky-high stilettos. "It's usually jeans with a tank, a moto jacket and boots. Otherwise it's a feminine dress with a moto over my shoulders and sandals," she says. "So much about feeling confident is also feeling comfortable — I always wear shoes I can walk in!"
2. Sometimes You Need To Ignore Advice & Listen To Your Gut
"Long ago when we were first starting off, retailers encouraged me to stop communicating with my customers" says Minkoff. "They thought I was cheapening myself and not elevating the brand. I didn't take their advice — which at that time especially, was a huge risk. Our success has so much to do with our customer knowing I've been with her from the beginning. I've always had a direct dialogue with her and couldn't let that go."
3. You Can Still Impress Yourself, Even After 15 Years In Business
Minkoff has had a rockstar career for decades but her proudest moment thus far actually just happened last year. "When we took out FW16 show to the streets. Last season, our runway was Greene Street — right outside our SoHo store," she says. "The public had an opportunity to watch and be a part of our show at New York Fashion Week and it made the energy utterly electric."
4. Inspiring Women Are Everywhere
Who inspires someone as inspiring as Rebecca Minkoff? "The women around me who are entrepreneurs and who support other women," says Minkoff. Some of her favorites? Edin Grinshpan, Jessica Alba, Arianna Huffington, and of course, her mom.
5. Starting A Business Requires Good Idea & A Lot Of Faith
Minkoff built her brand from the ground up, and has become one of the most recognized designers in the business. What would she say to someone just starting out? "Find a white space. Figure out what you can give to consumers that they aren't already getting. There will also be hundreds of times when you have to decide whether or not you should take a risk or not — trust yourself."