Rebecca Skloot's Best Advice For Young Creatives — WATCH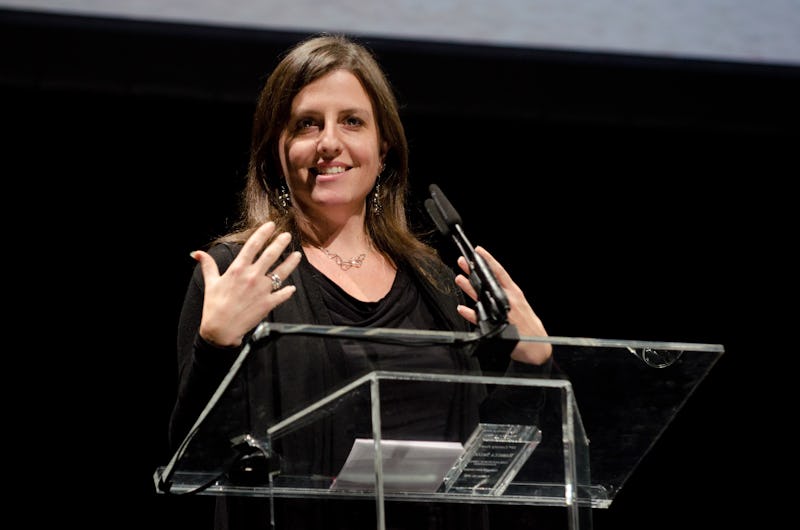 Daniel Boczarski/Getty Images Entertainment/Getty Images
It's not the best kept secret that a lot of readers either are writers or harbor ambitions to become one. So we are constantly seeking out words of wisdom from our favorite journalists, poets, essayists and authors, hoping that their creative success will breed our own. Rebecca Skloot, author of The Immortal Life of Henrietta Lacks, is definitely one such author. Her book, about the unauthorized use of one woman's cells in leading to a medical revolution that launched a multi-million dollar industry, has been much talked-about since its release in 2010. In a recent interview with Scribd, Skloot spoke about everything from her excitement over the recent premiere of the HBO series based on her book (starring Oprah Winfrey and Hamilton's Renee Elise Goldsberry) to ruminations on women and family.
Scribd shared an exclusive video of Skloot with Bustle, which you can watch below. If you're the kind of young writer or just-starting-out creative person who is struggling with outside expectations, keeping a 9 to 5 job, and finding time to make your dreams come true, you're going to love Skloot's amazing life advice.
And if you're on the lookout for more author interviews and advice, be sure to check out the next #ScribdChat taking place on Friday, May 5 at 1:30pm PT with Yaa Gyasi, author of Homegoing.
The Immortal Life of Henrietta Lacks by Rebecca Skloot, $10, Amazon