What Happens To Your Body When You Replace Your Morning Coffee With Tea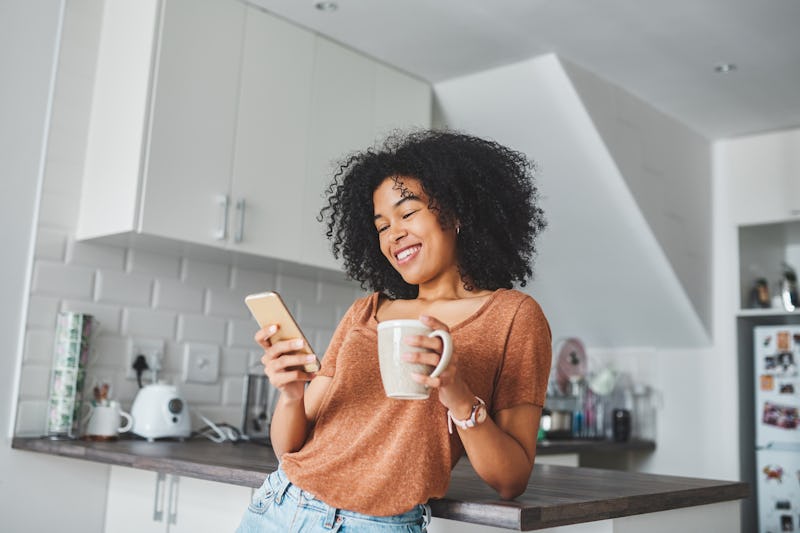 Moyo Studio/E+/Getty Images
I'll be honest: I'm a green tea snob, and I know my sencha from my gyokuro. I drink it for the taste, but plenty of people are firmly in the coffee camp. If you're thinking about replacing your morning cup of coffee with tea, though, experts tell Bustle that tea may have tangible effects on your body, including your gut microbiome and your overall caffeine intake.
Switching from coffee to tea can be a positive move for some people, experts tell Bustle. "The evidence that tea, especially green tea, can have a positive impact on your health is stronger than the evidence for coffee," Dr. Nate Favini M.D., medical lead at primary healthcare organization Forward, tells Bustle. "It's full of antioxidants called polyphenols, and some studies have suggested that it can reduce the risk of heart disease and cancer." However, coffee has also been shown to have health benefits in low doses, including potential protection against liver diseases and type 2 diabetes in some people.
It's not clear that a simple switch will make huge differences to your health in the long term, so if you're very attached to your steaming espresso every morning, you shouldn't feel too much pressure to change your routine. But if you are keen to change things up, here's what might happen if you decide to substitute your morning cup of joe with tea instead.