This New Makeup Line From Superdrug's Best Seller Is Inclusive, Inspiring & Under £10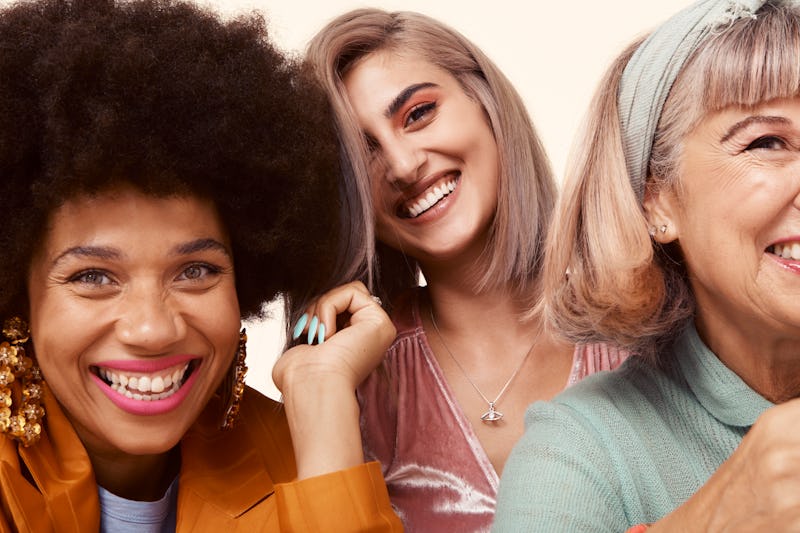 Revolution
There's nothing more exciting than a new makeup launch with a cool campaign behind it. Revolution, the affordable, all-inclusive makeup brand sold in Superdrug, has launched its new Revolution Conceal & Define Foundation Line after the success of its Conceal & Define Concealers, which came out earlier this year. As well as offering a great foundation formula under nine pounds, this new launch of Conceal & Define Foundations is accompanied by a cool campaign to get excited about.
The Zero Re-Touch Skin Global Beauty Campaign celebrates the brand's all-inclusive approach to beauty, featuring 24 people from different walks of life. Revolution believes "that everyone — no matter their sex, ethnicity, age, budget or location — should be thrilled by makeup," and their new campaign certainly reflects this.
"The campaign includes 24 people to represent a small cross-section of Revolution's consumers," explains Carrie Tyler, global head of content at Revolution Beauty. "It was critical that [we] didn't go down the route of pantone-matching people to fit in with a shade range above all else. We wanted to celebrate personalities and draw the brand to the attention of those who have never tried us."
The brand wanted to represent their wide range of consumers, which mostly fall within the 18- to 34-year-old mark. However, Revolution recognises that there's a great opportunity for growth in the 34+ demographic, so wanted to entice this audience within their campaign as well.
The campaign sees 24 people wear the foundation with no touch-ups. "We did zero skin retouching to show how good the product is and its real, honest results," says Tyler. The foundation itself is lightweight but has a full coverage, much like its sister line of concealers. It has a demi-matte finish along with a doe-foot applicator for optimum application. And the best bit about it? It's under a tenner.
The nine pounds price tag is something Tyler and the brand are exceptionally proud of, especially as it means all people will have access to it. "We're finding that women who used to spend vast amounts on luxury cosmetics no longer have the budget to do so since the arrival of kids and mortgages and static pay," she says. "They switched from designer to high street clothing a while back but are now doing the same with cosmetics and skincare. If you can't tell the difference between a £9 foundation and a £42 one, what's the point in spending more?" PREACH.
As well as its light yet full-coverage formula, convenient applicator, and cool campaign, the new foundation range is also packaged in the most Instagrammable millennial rose gold tubes. This social media-friendly packaging is most certainly not just a coincidence; Revolution has built up a huge following on Instagram, with 1.3 million followers. The teaser announcement for the Conceal & Define Foundation line received 1,500 comments in just 15 minutes. Whoa.
Coming in 24 shades (the website has a handy shade guide to discover yours), the new foundation line caters to a range of skin tones and undertones. It's available at Superdrug and online at revolutionbeauty.com.
This article was originally published on