Rihanna Is Getting An Important Award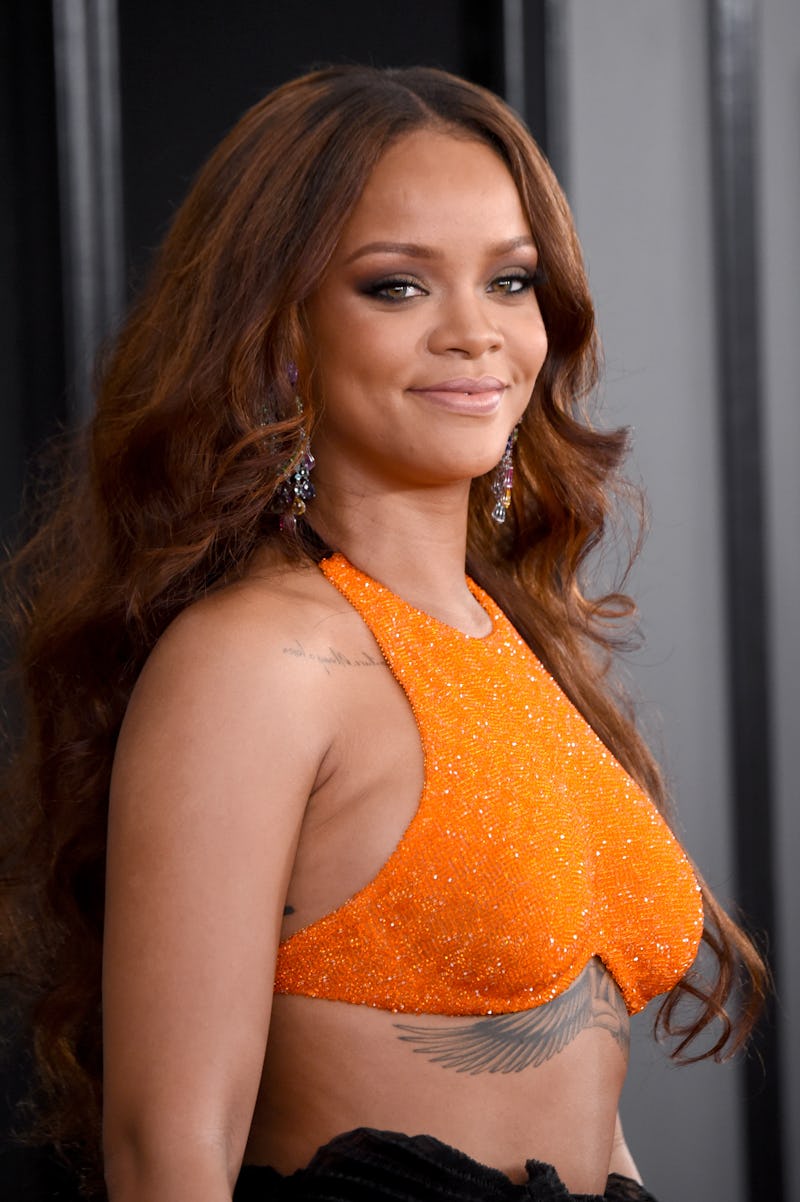 Frazer Harrison/Getty Images Entertainment/Getty Images
2017 is already off to a pretty good start for Rihanna. Not only did she score several nominations at this year's Grammy Awards, but now, she's being honored for a different type of work entirely. On Thursday, Rihanna was named Harvard's Humanitarian of The Year, and on February 28, she will appear at the prestigious college to accept her award. Obviously, Rihanna is most often recognized for her talent, but this honor is important, too, especially since her charitable contributions are something that people don't talk about nearly enough when it comes to the "Love On The Brain" singer.
Harvard Foundation director S. Allen Counter mentioned one of Rihanna's most recent accomplishments via a statement he made in the Harvard Gazette. He said:
"Rihanna has charitably built a state-of- the-art center for oncology and nuclear medicine to diagnose and treat breast cancer at the Queen Elizabeth Hospital in Bridgetown, Barbados."
I don't know about you, but I adore Rihanna and I had no idea that this was something she did. Some celebrities are more outspoken about their philanthropy than others, and even though Rihanna often posts about her charitable acts on social media, she should be recognized more often for all she does to make the world a better place.
One of her biggest achievements was in 2012 when Rihanna founded the Clara Lionel Foundation. According to the organization's site, this is its mission:
We support and fund​ innovative and effective education and health ​programs around the world. And with the voices of Rihanna, her Navy, and people like you, we advocate improving the quality of life for young people everywhere.
According to Billboard, just last year, she expanded CLF to include a global scholarship program, which awards money for education to incoming college students in not only the U.S. but also in countries like Barbados, Haiti, Cuba, and Jamaica.
And her work with CLF isn't all she does, either. She's also known for giving what she can to causes that are important to her, like when she donated $100,000 to the Hurricane Sandy food bank in 2012. Rihanna has already contributed so much, and she's only 29. It's easy to imagine what else she could be capable of in the future, and it's incredible that she's already made such a difference in so many people's lives. There are so many reasons to love Rihanna, and this is definitely one of them.
Rihanna is ridiculously talented when it comes to music, and celebrating her for that is important. But she's not just a musician. She's also actively improving the world around her, and it's amazing to see what she's accomplished already.