Rihanna's Crushed At Cannes Rather Than The BBMAs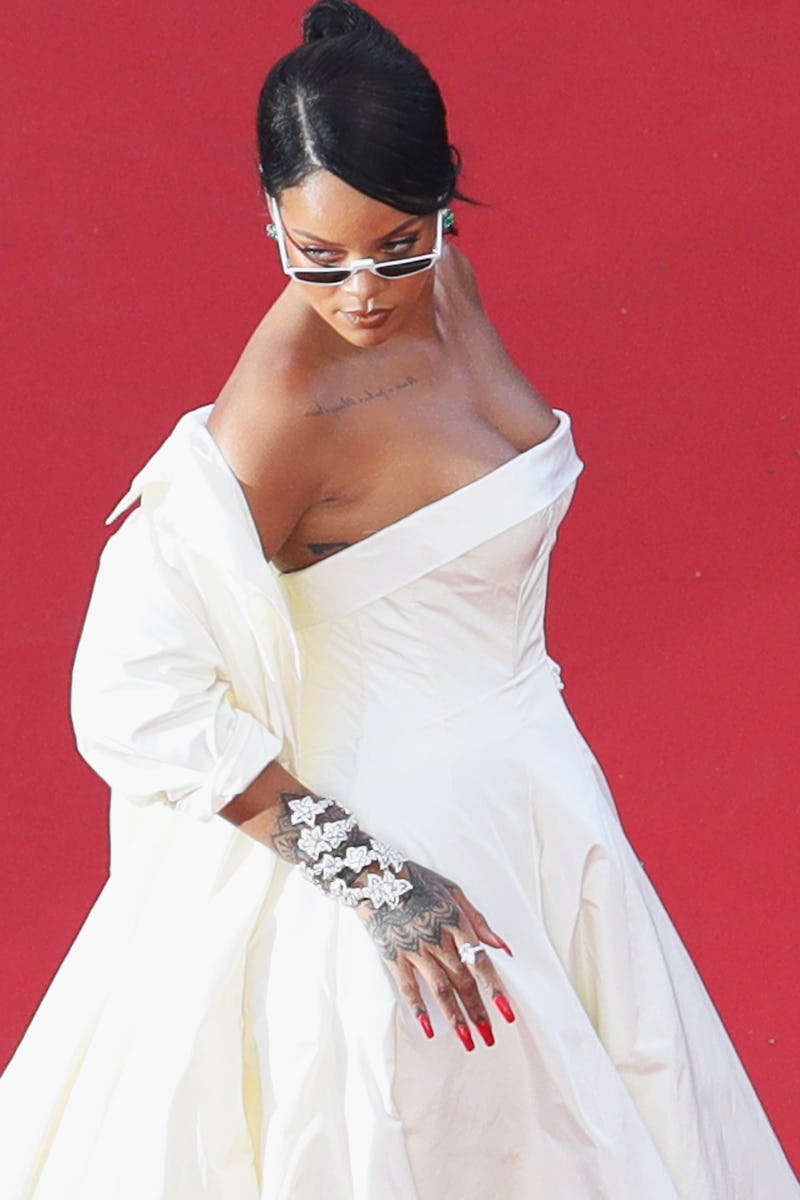 Vittorio Zunino Celotto/Getty Images Entertainment/Getty Images
Fashion obsessives and members of Rihanna's loyal Navy have yet to recover from the singer and style icon's on-theme 2017 Met Gala dress, which made her look encased in a multi-colored, fashion forward balloons. Rihanna's dress at the 2017 Billboard Music Awards was much anticipated, since she was nominated for a ton of awards and her ensemble would befit her status as a decorated and celebrated musician.
Sadly, Rihanna wasn't at the ceremony. It appears since didn't make it to the 2017 BBMAs in Las Vegas because she was just at Cannes in France, wearing a strapless white frock with a full train that was more Cinderella-like than one would expect from the usually edgy superstar.
Even though Rihanna is known for her superhuman, jetsetting, and well-dressed party girl lifestyle, she couldn't pull off what amounts to being in two places at once. Sure, it ain't no thing for her to board a private plane from Europe to Sin City and to look fab while doing it.
But alas, it didn't happen!
In case you missed it, here's Rihanna's epic white gown, worn at Cannes. I think you will find it a worthwhile follow up to her Met Gala frock.
Breathtaking. That's all.
Seriously, I can't with her. It looked like a wedding x ball gown. It's also in keeping with Rihanna's style, since it was unexpected for her!
To make up for her absence, let's also recall her attire at the 2016 ceremony, which saw her rocking a copper t-shirt dress on the red carpet...
... a black cloak with mint green fur trim...
... and a green gown.