Rihanna's Commitment To Education Goes Global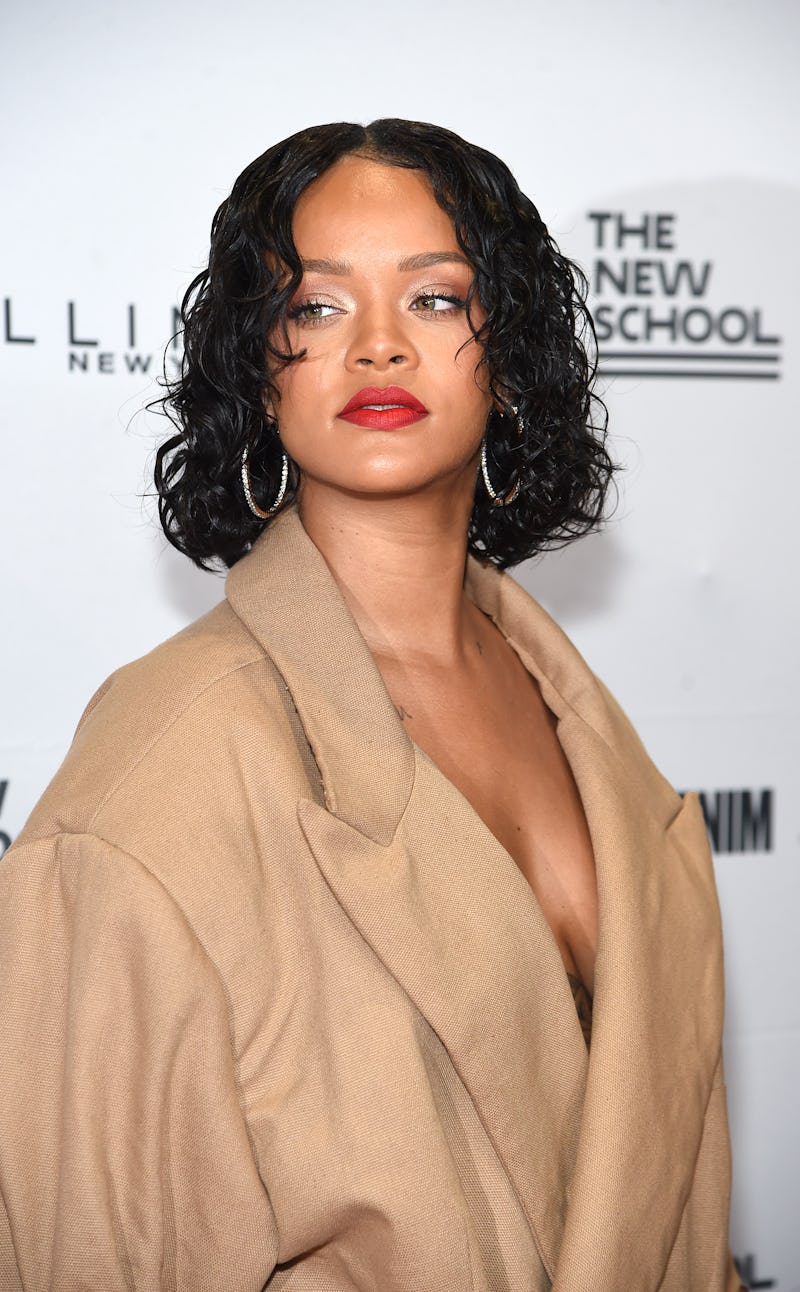 Jamie McCarthy/Getty Images Entertainment/Getty Images
Rihanna continues to prove that it's definitely possible to dominate the charts, while also making her mark as an activist. On Friday afternoon, Rihanna tweeted at global leaders about advocating for education, only further proving how passionate the Barbadian pop star is about the cause.
She started off by tweeting at Mauricio Macri, the President of Argentina, writing, "hey there @mauriciomacri, what's your plan for Argentina to commit to #FundEducation?" She followed that up with a few more tweets to other world leaders like Canadian Prime Minister Justin Trudeau, French President Emmanuel Macron, and Germany's Steffen Seibert.
Of course, this isn't the first time the ANTI singer has been an advocate for education and human rights. Rihanna founded the Clara Lionel Foundation in 2012 in an effort to support education and health care. Back in September 2016, the CLF announced its partnership with Global Citizen and the Global Partnership for Education, with Rihanna acting as the organization's first-ever Global Ambassador. The singer released the following statement about the partnership:
"I feel strongly that all children everywhere should be afforded the opportunity of a quality education. Therefore I'm proud to announce Clara Lionel Foundation's partnership with education advocacy leaders like the Global Partnership for Education and Global Citizen. Working together, I know we can amplify our efforts and ensure that millions of children gain access to education globally."
As of now, these are the only leaders Rihanna has mentioned, but it's safe to that there's definitely more where that came from. It'll be interesting to see which other global leaders she'll attempt to bring into the conversation.
Her tweets to each politician all echoed her initial message to Macri.
After tweeting at Macri, she tried her hand at reaching out to Trudeau.
And she followed that with a message to the newly elected president of France before finishing off with a quick tweet to Seibert.
Rihanna currently tweets to just over 74 million followers, so it isn't exactly surprising that her super dedicated fan base is already flooding the Twitter mentions of each leader the singer has reached out to. Her initial tweet to Macri currently has 23,000 retweets, over 50,000 likes, and almost 3,000 replies, while the other tweets follow closely behind.
So far, the only leader to respond to the pop star has been Seibert, who responded in the tweet below.
Trudeau, Macron, and Macri all have yet to answer, but there's always the possibility that they'll acknowledge Rihanna's efforts in private, as opposed to responding via Twitter. Either way, Rihanna is definitely proving that she's 100 percent committed to education, and the extremely bold way she's going about spreading the word is powerful in itself.