Stop Everything — Robyn Dropped A New Song & Fans Are LOVING Her Comeback Track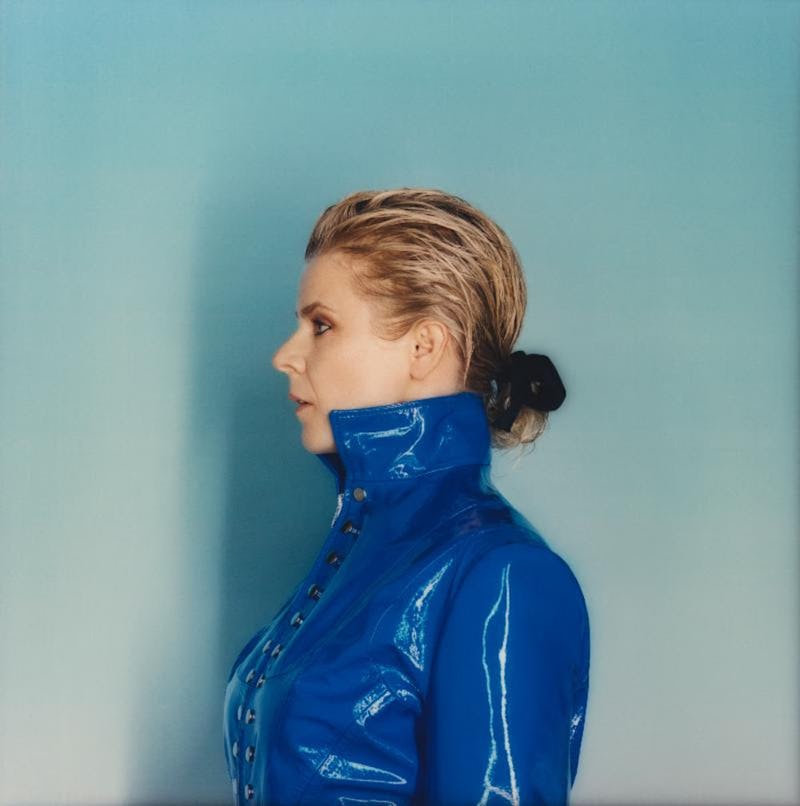 Mark Peckmezian
For those looking to dance their pain away, well, does Robyn have the song for you. Robyn's new single "Missing U" is a somber club banger that will have you crying on the dancefloor while also showing off some impressive moves. Just don't slip on all the tears, OK? Her first solo single in nearly eight years is a love letter to her fans and from the looks of Twitter, the message has clearly been received. Robyn's "Missing U" has Twitter feeling well, everything, but mostly the internet's just happy that the queen of pop is back to reclaim her throne.
Hearing Robyn after all this time — her last solo album, the third installment of her Body Talk EP came out in 2010, though she's continued to put out music with Röyksopp, La Bagatelle Magique, and Mr. Tophat — made some people feel nostalgic. This is Robyn's first solo track since Body Talk. "Glued to Radio 1 waiting for new #Robyn track. Feel 14 again," a fan named @Phairo tweeted in regards to the song's BBC premiere. "Am also happy not to be 14 again. God I love her."
You can listen to Robyn's "Missing U" yourself and sing along to the official lyric video below.
While others, like Bustle's senior book editor Cristina Arreola and "huge stan for Robyn," just felt seen by "the queen of creating deceptively and contagiously upbeat pop music that's all about super intense FEELINGS." Feelings so intense that, after listening to "Missing U," @zander_tweets wrote, "I have actual tears running down my face listening to the new single from @robynkonichiwa that literally just punched me straight in the emotional gut."
It's probably why so many people on Twitter just tweeted 'me listening to Robyn 'Missing U" with crying gifs. Jessica Lange, a wrapped up Chihuahua, Nicole Kidman, Kim Kardashian, honestly, take your pick, they're all there crying themselves silly over Robyn's new song. Letting you know it's OK to embrace the sadness, in fact, it feels pretty good when you do.
Robyn's latest single was meant to get fans a little misty-eyed. It's a dedication to all those who have stuck by her even when she wasn't out there releasing music or playing shows. To help promote the single, Robyn even put out a short film about her making a surprise appearance at a Robyn-themed dance party in Brooklyn where yes, there were a lot of feelings to go around — most likely excitement to see Robyn.
In the video, Robyn said "Missing U," which she wrote and produced along with Metronomy's Joseph Mount and Klas Åhlund, was about "this trippy thing that happens when people disappear, it's like they become even more clear and you see them everywhere" and "also a little bit of a message to my fans, that I've missed them."
Robyn's music has meant so much to so many that hearing a new song is a reminder of just how much she means to them. "Listening to her music in my youth was a turning point to self-discovery," @MrGeminiJune wrote. "I was different and so was she — knowing that made me feel less lonely/ alone. To Robyn and my younger self, I've missed you."
Fans won't have to miss her too much longer. Robyn's new solo album, her sixth, is slated to be out before the end of 2018. The real question now is, will Twitter be able to handle all those emotions?