The Rockettes' Inauguration Update Is Encouraging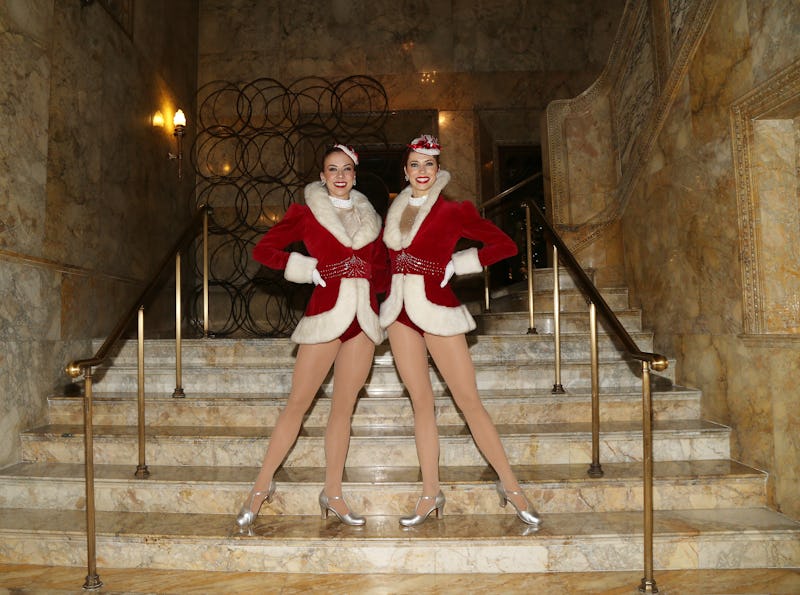 Bennett Raglin/Getty Images Entertainment/Getty Images
The Radio City Rockettes were the center of an unexpected controversy earlier this week when the dancers' union announced that they would be contractually obligated to perform for the upcoming presidential inauguration. Thousands jumped online to voice their concern for the dancers, who were allegedly worried about getting "involved in a dangerous political climate." The situation initially looked like a troubling blow to the women's rights, but updates for the Rockettes inauguration performance are an encouraging sign that people can achieve change when they stick up for each other.
The Madison Square Garden Company issued a statement Friday after news of the Rockettes' contractual obligation met massive uproar online. "For a Rockette to be considered for an event, they must voluntarily sign up and are never told they have to perform at a particular event, including the inaugural. It is always their choice," the statement said. "In fact, for the coming inauguration, we had more Rockettes request to participate than we have slots available. We eagerly await the inaugural celebrations."
The statement implies that the Rockettes were never contractually obligated to perform at the inauguration, which is contrary to reports from earlier in the week. It also breaks with Rockette Phoebe Pearl's (now-deleted) Instagram post from Thursday, in which she said that she and her fellow Rockettes "have been performing with tears in [their] eyes and heavy hearts." However, that doesn't matter now that the Rockettes are unequivocally able to skip the performance if they wish. Although MSG's statement is troubling if you've been following the situation, the Rockettes won the real battle.
The American Guild of Variety Performers also made a public statement regarding the public protests, somewhat revising its previous position as well. "There has also been a considerable amount of misinformation about the Union's position. The Union never 'demanded' that the Rockettes perform at the inauguration. A message was sent to the Rockettes last evening that stated the terms of their contract," the AGVA posted on its official Facebook page. Again, the statement seems to misrepresent the public sentiment against the union, or at least the core issue of the union's public problem. The worry was that the union had failed to reasonably advocate for the Rockettes, who should have never been forced to perform for Donald Trump.
These updates are encouraging for the efficacy of the social media protests in the Trump era. Though there's no way to directly attribute the company's change in policy to the online advocates, it is a strong sign that when people come together, they can stand up to Trump. This protest could be a model for the next four years, and much-needed proof that corporations aren't more powerful than people.