"Room For Manchester" Steps Up To The Plate To Help Victims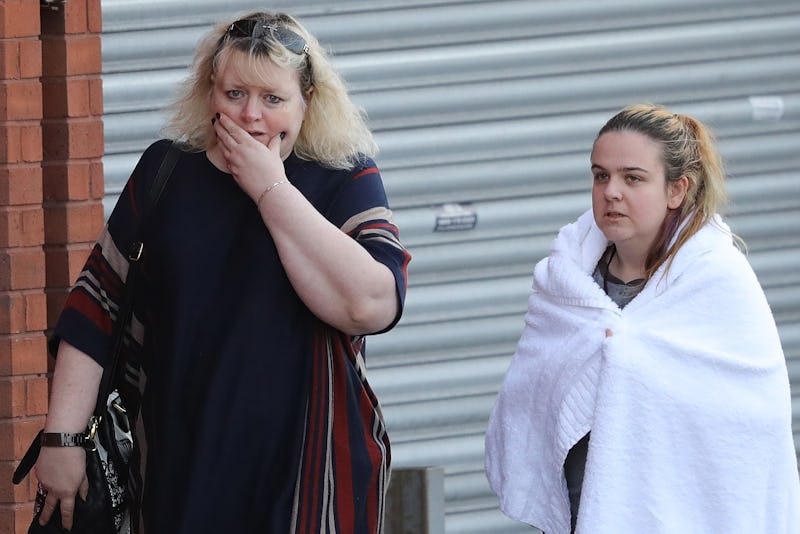 Christopher Furlong/Getty Images News/Getty Images
On Monday evening, an explosion ripped through the United Kingdom's Manchester Arena following an Ariana Grande concert. At least 22 people have reportedly died and 59 have been injured. In light of this tragedy, the Manchester community has come together to offer assistance. Indeed, "Room For Manchester" is offering victims homes and other services following the attack. Mancunians with available space in their homes are using #RoomForManchester to let those in need know that they have a place to stay.
BuzzFeed reported that nearly immediately after news of the incident came to fruition, Manchester's residents began offering their homes to anyone who was stranded in Manchester or otherwise needed assistance. If you type #RoomForManchester into Twitter, dozens of examples abound of residents of Manchester offering anyone in need a bed or couch on which to sleep, a place to charge their phone, and food and drink, among other generous gestures.
Hotels in Manchester are also reportedly taking part in the #RoomForManchester movement. It was reported that a Holiday Inn hotel near the arena took in over 50 unaccompanied children in order to provide them with a safe place to stay while they assisted them in locating their parents following the Ariana Grande concert.
The services being offered by local Manchester residents are likely widely needed and much appreciated, as nearly all public transport out of Manchester has been shut down due to the attack. In terms of transport, Manchester's taxis are also stepping up to the plate to help. Many are offering their services for free for individuals seeking to get home after the attack. Furthermore, taxis are also advertising that they will take individuals to hospitals (without charging fare) to search for their loved ones.
In the midst of absolute chaos and tragedy, it is truly refreshing and comforting to see the kindness being displayed by local Mancunians. This kindness is epitomized in a quote from a local resident that was initially reported on by journalist Lauren Duca, who shared it on Twitter. In describing the city's response to the attack, the resident stated:
We in this city have not reacted to this attack with vitriol; or with fear. We have not even reacted in open defiance (yet). Our first reaction has been to take to the streets with water' with supplies' to open our homes to those who are stranded and also' sadly' to guide the families who have lost their children through to the centre of a city they don't know.
Hopefully the true kindness of local Mancunians is at least providing some comfort to victims during this otherwise very trying and tragic time. Here are more ways you can help.