RuPaul Is Making A Major Change To DragCon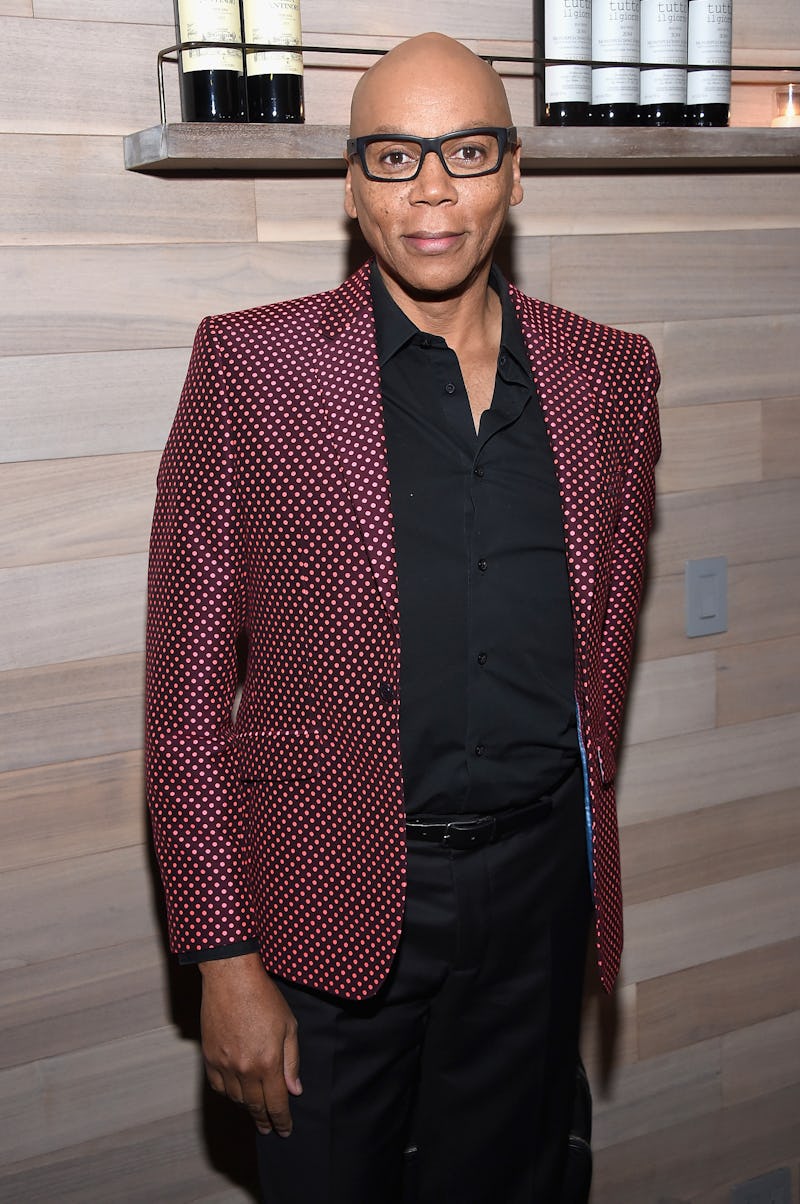 Dimitrios Kambouris/Getty Images Entertainment/Getty Images
Don't sashay away just yet, Drag Race fans! In April, RuPaul's annual DragCon will occur at the Los Angeles Convention Center, and fans of the show and drag in general will make trips from all over to hang with stars of the show and celebrate the art of drag. While in the past the event was was tailored largely to adults, this year, DragCon will feature activities for children of all ages and their families.
According to Entertainment Weekly, DragCon 2017 will feature a Kids Zone, where kids can have their face painted and do arts and crafts. RuPaul told the publication that he was inspired by the political climate in the U.S., and wanted to create a safe zone and cultivate a community. The host stressed that the area will be family friendly, inclusive, and interactive.
This year, RuPaul wanted to make sure nobody missed the chance to meet members of the online community formed around drag in real life. "What's brilliant about DragCon is all the young people [who attend] — I'm talking 9, 10, 11, 12, 13 years old," RuPaul told EW. "They come with their parents and they get to meet all these other kids from around the world that they know online… You can't beat meeting your tribe in person!"
While this is the first year younger audiences will have their own zone, in the past families have regularly attended DragCon. Rupaul told the publication that he sees the event as a chance to foster love and acceptance in young people. "In the beginning] we thought, well, we'll get some drag queens and gay guys, but it's clear that parents know that this is a safe space for their kids to understand diversity," the host said. "And I mean diversity across the board — not just gay or straight or drag queens — I mean across the board. Smart parents are bringing their kids, and that's why we have a Kids Zone."
RuPaul wouldn't be the first to realize that drag culture is an opportunity to expand the worldview of young children. The event will bring on Michelle Tea, who founded Drag Queen Story Hour, a reading series that debuted at the Brooklyn Public Library. According to the New Yorker, the series introduces gender-bending to children, and teaches them tolerance and acceptance at a young age. Tea, who is a DragCon partner, will have a big role in opening up the event to children and their families.
In the current climate, it's hard for an event like DragCon not to be political. This addition to annual convention's schedule is fitting of the event's progressive values. For adults, there will be several panels which are sure to address social issues, like "Teen Vogue Presents: What Is Drag in Trump's America?" and RuPaul's keynote address. Leaders of important nonprofits and companies, like James Gillam of the ACLU and Akira Armstrong of the Pretty Big Movement, will also speak.
The event's commitment to acceptance and tolerance is noble, and while the festival is certain to be educational for everyone, it will also be a fun and glitter-fueled time. Tons of DragRace stars will be there, including Alaska 5000, Alyssa Edwards, and Chi Chi DeVayne. Other entertainers will also be present, such as James St. James and Alec Mapa. There will also be a live performance of the popular Untucked after show for those who want to witness some of the drama IRL.
DragCon will be at the Los Angeles Convention Center from April 29-30th, and kids won't even have to pay for a ticket. One thing is for sure: Anyone who attends the convention will want to shante and stay as long as possible.