Russian Spies Charged in 2014 Yahoo! Email Hacking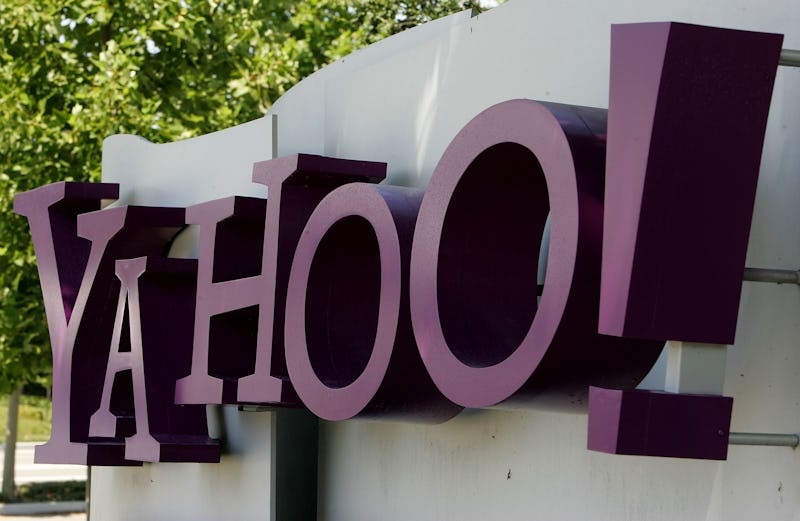 Justin Sullivan/Getty Images News/Getty Images
On Wednesday, the Justice Department charged two Russian spies for their role in stealing data from more than half a billion Yahoo accounts in 2014. In addition to the two Russian spies, the Justice Department also charged two hackers, who were reportedly hired by the Russian officers to obtain the Yahoo data. The Russian intelligence officers charged are are Dmitry Dokuchaev and Igor Sushchin; Alexsey Belan and Karim Baratov are the alleged hackers.
Neither of the Russian intelligence officers are in U.S. custody. The Washington Post reported that Sushchin is Dokuchaev's superior and that both men worked on the Russian equivalent of the FBI's cybercrimes division.
Belan, one of the alleged hackers, is one of the FBI's most wanted cybercriminals. He was born in Latvia but holds a Russian passport, according to the FBI. Baratov, the only one of the four men in U.S. custody, was arrested in Canada on Tuesday and holds dual citizenship with Canada and Kazakhstan.
The indictment includes a total of 47 criminal charges, including hacking, wire fraud, economic espionage, and conspiracy. The hack in question was initiated in 2014 and compromised over 500 million accounts. The Department of Justice has also announced that the information stolen from Yahoo accounts was used to obtain additional information about accounts at Google and elsewhere.
The news is the latest instance of apparent Russian hacking of American accounts, but it is far from the first. The FBI and the CIA have both corroborated reports that Russian hacking — in that instance, of Democrats' email accounts — was also involved in an attempt to help Donald Trump win the 2016 presidential election. Russian officials have consistently denied any allegations that they interfered with the U.S. presidential election.
Yahoo first suggested that the hacker could be a "state-sponsored actor." When it initially announced news of the data breach in September 2016, it disclosed that hackers had obtained email addresses, telephone numbers, and dates of birth, among other pieces of information.
It seems unlikely that the Department of Justice will be able to charge the Russian nationals and actually arrest them because there is no extradition treaty with the Kremlin. However, that may not be the only objective for the United States. According to a report in the Los Angeles Times, Justice Department officials believe "such charges are useful for sending a message that adversaries face consequences for targeting U.S. companies for traditional spying or financial gain."