Ryan Murphy Revealed His Son Was Diagnosed With Cancer At Age 2 In An Emotional Instagram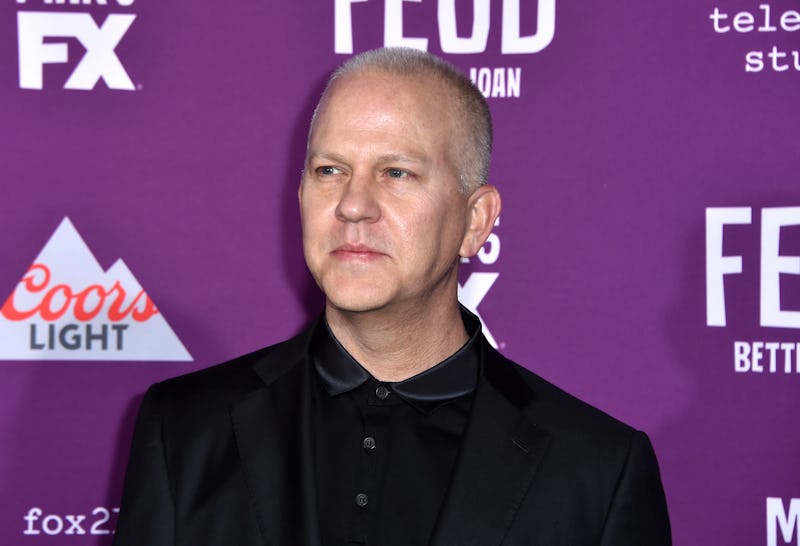 Frazer Harrison/Getty Images Entertainment/Getty Images
Ryan Murphy may be known for creating some of the biggest shows currently on television, but little did his fans know that for the past two years his personal life has been shrouded in pain and heartache. In a touching Instagram message which was posted on Monday, Ryan Murphy revealed his son Ford was diagnosed with cancer back in 2016, known as neuroblastoma. An abdominal tumor was found during a routine checkup, and it immediately turned Murphy's entire life upside down.
Thankfully, Ford — who was only two years old at the time of the diagnosis — is doing much better, and he just recently celebrated his fourth birthday. And while it took multiple medical procedures to get Ford to where he is now, Murphy is so grateful for the outstanding treatment Children's Hospital Los Angeles gave to his youngest son that he decided to donate $10 million to them as a token of his appreciation.
"I'd like you to meet Ford Theodore Miller Murphy," Murphy captioned his Instagram photo of Ford, who is shown happily riding a horse. "Today is a big day in his and our family's lives. Two years ago, this sweet little innocent boy with a deep belly laugh and an obsession with Monster Trucks was diagnosed with neuroblastoma…an often fatal pediatric cancer. Ford's cancer — an abdominal tumor the size of a tennis ball — was found during a normal check up by his brilliant pediatrician Dr. Lauren Crosby @drlaurencrosby."
Murphy continued:
"From there, Ford has undergone a huge surgery and several difficult procedures. My better half, David Miller, was a rock through this — strong and patient and loving (I was always a trembling wreck). Ford was strong as well, and today he is thriving. He just celebrated his fourth birthday, a milestone we are all so thrilled about. Ford is doing so well because of Children's Hospital Los Angeles @childrensla. Today at the hospital we are donating a wing in tribute to Ford and our family is making a gift of $10 million dollars so that other children can experience the love and care of this exceptional facility. No child is turned away at Children's Hospital. We are so honored and lucky to contribute, and encourage everybody who can to do the same. We love you, Ford."
This isn't the first time Murphy has opened up about personal details regarding his son's well being. At the winter 2018 Television Critics Association press tour back in January, the American Horror Story creator opened up about a time when Ford almost died when he was a baby after he stopped breathing in the middle of the night due to a genetic tracheal blockage in his throat. "We called 911. Obviously we were in panic and we were doing CPR and they showed up at 2 a.m. in the morning," Murphy recalled during the 9-1-1 panel, as reported by People. "There were four responders. They were incredibly calm and nurturing. They forced me to leave the room. They brought him back to life."
In fact, it was this very experience that prompted Murphy to create the Fox hit series 9-1-1 in the first place, which centers around the lives and cases of emergency responders. "If they hadn't shown up, I think my son would've died," Murphy added.
Suffice it to say, Ford has proven to be a survivor in more ways than one. Let's just hope that his days of hospital visits and surgeries have come to a close, so he can just enjoy being a kid. He's more than earned it.