Netflix's New British Crime Drama Will Make The Coziest Suburb Look Sinister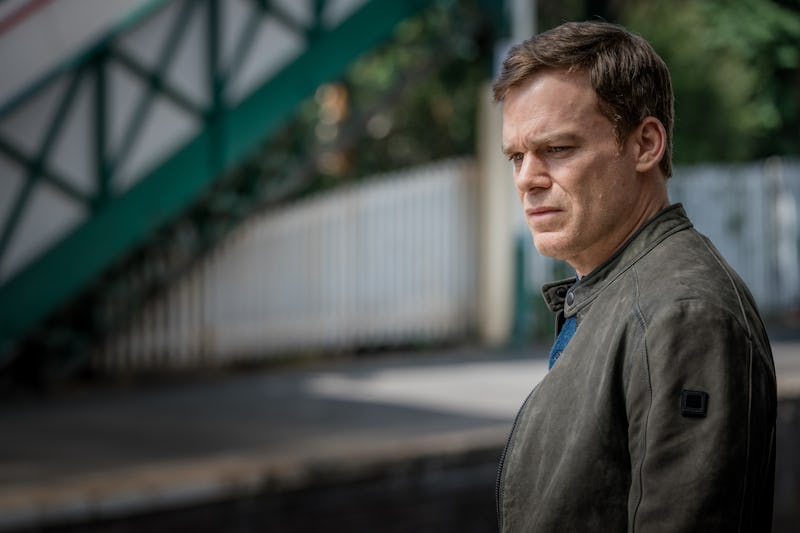 Ben Blackall/Netflix
There is no such thing as a "safe" community, especially when it's filled with ritzy residents harboring secrets. The British crime drama Safe premieres on Netflix on May 10, and will explore the dark side of suburban life. The show seems to have the ingredients necssary for success, including a a prolific creator and solid actors. But no matter how well it's received, it's unlikely that Safe will return for Season 2.
Safe is the brainchild of Harlan Coben, the New York Times bestselling crime author who is known for creating plots packed with murder and jaw-dropping twists. Dexter alum Michael C. Hall and Sherlock's Amanda Abbington star in the series. These are all elements that ought to pique the interest of crime thriller fans, but that doesn't mean there's a long future ahead for the series. In a recent interview with Digital Spy, Hall confirmed that the show is a miniseries, so the drama will be wrapped up in one season.
According to the Netflix synopsis, Safe is about a widower named Tom Delaney (Hall) who is raising his two teenage daughters after his wife Rachel's death. He's still reeling over guilt concerning his wife, but trying to move forward in a new relationship. The surgeon believes his upper-class, gated community is a safe haven until his oldest daughter Jenny goes missing after attending a wild teen party. Variety reported that the streaming service teamed up with French cable TV channel Canal+ to co-produce the show.
In the official trailer, Tom is seen retracing his daughters' steps to uncover her current whereabouts. The neighbors he used to trust are suddenly looking suspicious as a local police officer named Sophie (Abbington) notes that nine out of 10 disappearances are connected to "someone you know." Sophie says the case doesn't add up and that her career has taught her an important lesson about people: "One thing you learn in my job… no one knows anyone. Not really."
In the previously mentioned Digital Spy interview, Hall opened up about his character Tom, saying that he's weighed down by "unacknowledged, gnarly feelings" following his wife's death and is in the gated community to separate himself from the rest of the world. But, each person inside of those gates is harboring their own dark secrets putting on airs to maintain their lies.
"I was immediately drawn in," he told Variety about the Safe pilot script. "I had a sense of the character's complexity. I also found my jaw dropping probably three times reading through the first episode with the surprises of it."
Safe may only be eight episodes long in total, but Hall is perfectly fine with this story having a set ending. He enjoyed long runs on TV with both Dexter and Six Feet Under, but noted to Digital Spy that wasn't easy to have an indefinite commitment to a series. He said:
"I think it's an easier proposition at this point to make something that isn't an open-ended commitment. Especially given that I did a series that lasted five years, and then another that lasted eight…I wouldn't rule out the possibility [of doing that again] but in this case it was five months of work and then… move on."
Safe doesn't have an official Twitter account as of now, but Coben has been hyping up the show on his own timeline. He told his followers to get ready for a shocking ending and included a review snippet saying the show had "quality cast, slick script"
Jenny's mysterious disappearance will be solved over the course of thse eight episodes. But, if the creative team's promises for a wild ride are fulfilled, there will be a ton of tea spilled about all of Tom's neighbors. Who will survive? Will Tom find his daughter dead or alive? And does Tom have a few secrets too? Fans should know all by the end of Safe's limited run.