Sandi Toksvig Just Explained Why Funny Women Get Less Air Time & It's So Messed Up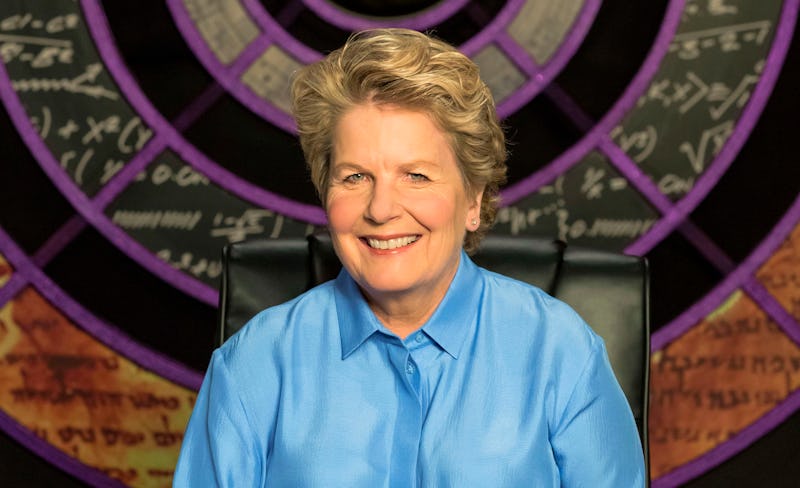 BBC/Talkback/FremantleMedia/Brian Ritchie
It's long been apparent that the comedy panel show is an inhospitable environment for women; despite the BBC's 2014 ban on all-male line-ups, shows often continue to feature a single 'token' woman. When QI host and Great British Bake Off presenter Sandi Toksvig talked sexism in TV with the Radio Times, she observed a further barrier to female comedians — women's contributions are often edited out of panel shows, and they're depicted simply "laughing at the boys." What's more, Toksvig's comments come days after she revealed she's paid less than half of former QI host Stephen Fry's salary. Are panel show producers still clinging to the tired stereotype that women aren't funny?
Toksvig told the Radio Times, as the Guardian reports, "There are panel shows that struggle to get women on, and that's because the women feel marginalised and stupid and in the edit are often seen just laughing at the boys and not saying anything at all even though I know for a fact in the recording they were clever." She added, "I'm not shy at speaking up but even I, on those shows, am silenced."
Toksvig, who was announced as Stephen Fry's QI successor in 2015, told the magazine that she hopes the show under her reign is "a comfortable place for women." She began hosting the show in 2016, as the Radio Times reports.
Speaking at the Women's Equality Party conference on Sept. 8, Toksvig revealed that she earns only 40 percent of Fry's former salary on QI, as the BBC reports. What's more, she's paid the same amount as permanent panellist Alan Davies. Toksvig said that "the issues with equal pay and the gender pay gap cut right across the media and all industries and all areas of life." She explained, "Until now I had held back from talking about this because this is not about me. ... However, the lack of transparency around pay is a big part of the problem and I hope that being open, I can support women across the country whose work is undervalued." Bustle have reached out to the BBC and producers Fremantle Media for comment, but haven't yet received a response.
In 2014, BBC television director Danny Cohen told the Guardian, "We're not going to have panel shows on any more with no women on them. You can't do that. It's not acceptable." A 2016 study of panel shows by data scientist Stuart Lowe revealed the broadcaster had stuck to its promise, as the Guardian reports — but women still made up only "31 percent of appearances on comedy panel shows", and many shows featured only one female comedian.
Deborah Frances-White, stand-up comedian and host of podcast The Guilty Feminist, told the Guardian that a sole woman on a panel show faces inordinate pressure compared to male regulars, explaining, "She knows that not only will [the audience] decide whether she is good enough to be allowed back on this show and other panel shows, but they will be judging whether all women are funny."
In such an unwelcoming climate for female comedians, Sandi Toksvig's comments come as little surprise. Panel shows belong to — and contribute to — a broader culture that undervalues women and their contributions; meaningful change, therefore, is long overdue.