Sarah Dessen Is Going On Tour! See All The Dates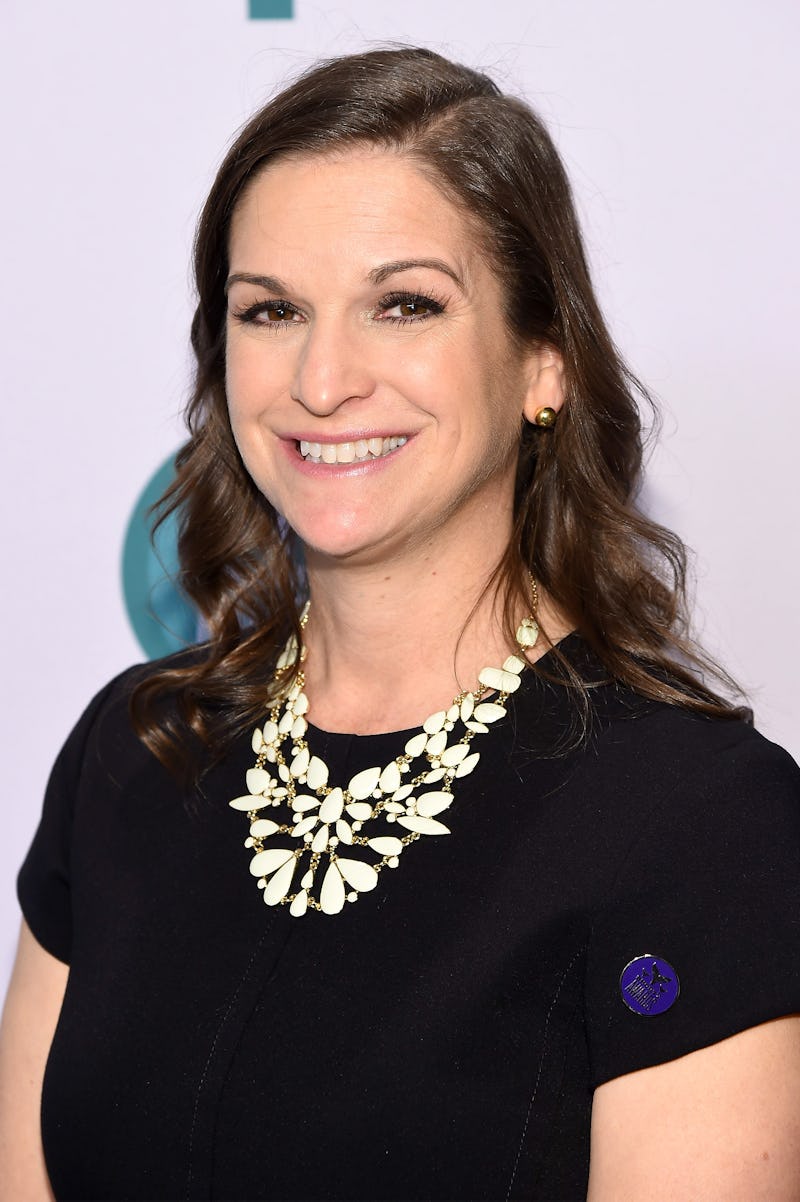 Gary Gershoff/Getty Images Entertainment/Getty Images
Your dream of chatting to your favorite YA author is about to become a reality — because Sarah Dessen is going on tour. The bestselling author of beloved novels That Summer and The Truth About Forever has written another book that comes out this summer. It's called Once and For All — and Sarah Dessen can't wait to chat to her readers about it.
"I'm so excited to get out on the road for Once and For All!" Dessen tells Bustle. "It's always great to get out and meet my readers, but something about this book is especially fun. I mean, who doesn't love a wedding? See you soon, everyone!"
Once and For All is Dessen's thirteenth novel — and they just seem to get better and better every time. It's about Louna, the daughter of a famous wedding planner. She's seen every fairy tale wedding under the sun, but her own first love didn't have such a happy ending. Now, she's pretty cynical about the whole love-and-wedding-bells thing — but the charming Ambrose won't let that discourage him.
Dessen recently received the 2017 Margaret A. Edwards Award for lifetime achievement in writing for young adults — and in her impact in the world of YA literature is undeniable. I'm sure many of you will be ecstatic at the chance to ask her all your burning questions — so I'm excited to announce her tour dates now!
Saturday, June 3rd & Sunday, June 4th:
Location: Javits Center
655 W 34th St at 11th Avenue
New York, NY 10001
Tuesday, June 6th at 6pm:
Launch event with Jenny Han and Jennifer E. Smith
Location: Books of Wonder:
18 W 18th St
New York, NY 10011
Wednesday, June 7th at 7pm:
Location: Book Revue
313 New York Ave
Huntington, NY 11743
Thursday, June 8th at 7pm:
Location: Fairfield University Bookstore
1499 Post Road
Fairfield, CT 06824
Friday, June 9th at 6:30pm:
Location: Barnes & Noble Fairfax
12193 Fair Lakes Promenade Dr
Fairfax, VA 22033
Saturday, June 10th at 2pm:
Location: Quail Ridge Books
4209-100 Lassiter Mill Rd
Raleigh, NC 27609
Monday, June 12th at 7pm:
Location: Blue Willow Bookshop
14532 Memorial Dr
Houston, TX 77079
Tuesday, June 13th at 7pm:
Location: Barnes & Noble Frisco
2601 Preston Rd #1204
Frisco, TX 75034
Wednesday, June 14th at 7:30pm:
Location: Pleasanton Library with Towne Center Books
400 Old Bernal Ave
Pleasanton, CA 94566
Thursday, June 15th at 7pm:
Location: Kepler's Books
1010 El Camino Real
Menlo Park, CA 94025
Saturday, June 17th at 4pm:
Location: Flyleaf Books
752 Martin Luther King Jr Blvd
Chapel Hill, NC 27514