Sarah Drew's Comments On Her 'Grey's Anatomy' Exit Show She's Ready For The Next Adventure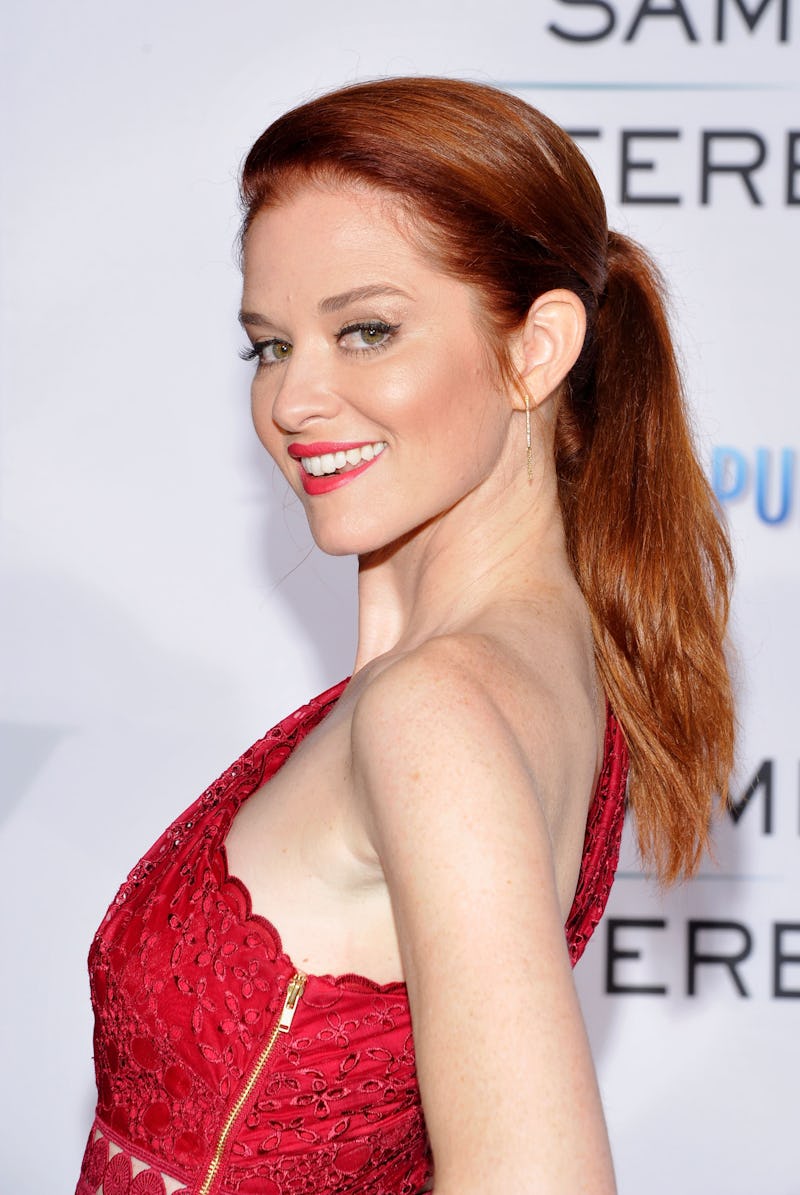 John Sciulli/Getty Images Entertainment/Getty Images
Dr. April Kepner will never be forgotten, but Sarah Drew is ready to move on. The former Grey's Anatomy actor talked to The Hollywood Reporter about being written out of the show and what's next for her career. And based on Sarah Drew's comments about her Grey's Anatomy exit, it sounds like she's more than ready to embrace new projects.
When news broke in March that Sarah Drew and Jessica Capshaw were leaving Grey's Anatomy, fans were devastated. It sounds like the creative decision was bittersweet for the actors, too, especially since Drew tweeted that she knew she was being let go less than two days before the reports came out.
As THR points out, Drew still has an awards season connection to Grey's, even though she's no longer on the show. Drew received an Emmy nomination for Outstanding Short Form Comedy or Drama Series for her work on the web series Grey's Anatomy: B-Team. The web series was Drew's directorial debut, and based on her comments to the magazine, it sounds like directing and producing are two things she wants to continue in the next stage of her career.
"It was a great, huge, wonderful surprise to get that nomination," Drew told THR.
Speaking about the nomination, Drew shared with THR that she's excited to continue her work behind the camera. She told the magazine,
My confidence had gotten a bit shaken in the wake of being let go and the nomination after the fact made me go, "I don't need to be worried about anything or have my confidence shaken." I'm not only pursuing my career as an actor but I'm now also walking into this world as a director and as a producer and the world is so wide open. More than anything else, the last few weeks after my final episodes have been a really beautiful rebirth and a really exciting time.
It's great to hear that Drew sees being laid off from the show as a "rebirth" of sorts. While April will be missed on the show, it sounds like Drew is moving forward with her own goals.
In fact, Drew shared with THR that she learned about her Grey's fate while shadowing her costar Kevin McKidd on an episode he directed. She told the magazine that she wasn't sure whether or not to continue the shadowing process, since she likely wouldn't be directing a Grey's episode after all, but she stuck it out to learn more about what goes on behind the scenes. And even though April won't be a character on the show anymore, Drew said to THR that she would "maybe" return to Grey's to direct an episode.
As for what's next for Drew, she was cast in the Cagney & Lacey reboot, but CBS passed on the show earlier this year. Still, Drew told THR that she has "three or four different potential projects" in consideration, though she's not officially tied to any of them just yet. Whatever happens, it's clear from her new interview that Drew is impossible to keep down. The news of her Grey's departure is heartbreaking for fans, but it looks like Drew is keeping her head held high and remaining confident in her many talents.