Sarah Jessica Parker Announced First Book For "Book Club Central"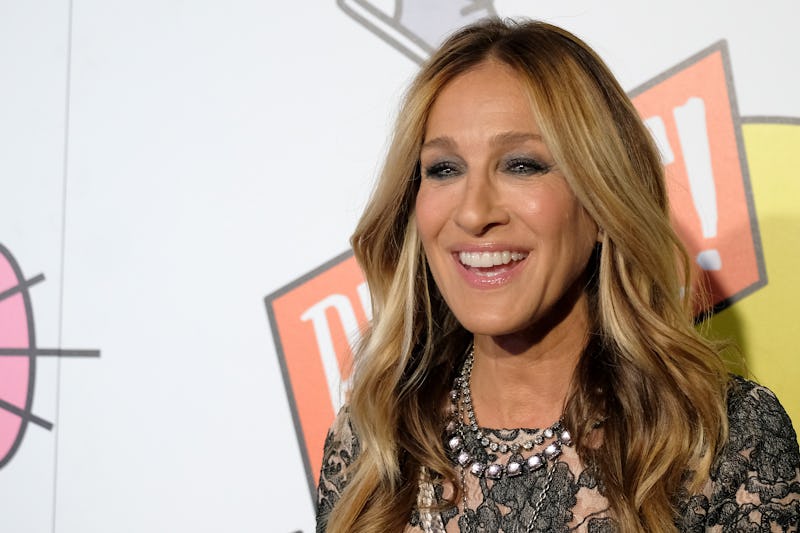 Jemal Countess/Getty Images Entertainment/Getty Images
Actress and avid reader Sarah Jessica Parker just helped launch a book club in collaboration with the American Library Association (ALA) — and the first book selection needs to be at the top of your summer TBR list.
Book Club Central, the new project from Parker and ALA, is an online platform for book recommendations, reading resources, writing advice, and book club discussion. Parker, the honorary chair of Book Club Central, already announced her first book club selection: No One is Coming to Save Us by Stephanie Powell Watts.
Set in the American South and reminiscent of The Great Gatsby, the book brilliantly deconstructs the elusive idea of the "American Dream" and how one African-American family struggles to find it. It follows JJ Ferguson, who has just returned home to Pinewood, North Caroline to build his dream house and woo his high school love, Ava, once and for all. But when JJ arrives, he finds that his own wealth stirs up feelings of resentment and frustration among townspeople whose own "American Dreams" seem impossible to achieve.
"No One is Coming to Save Us marks the arrival of a wonderfully gifted new American writer," Parker said in a press release. "JJ, Ava, and Sylvia are easy characters to fall in love with, and Stephanie Powell Watts brings them to life with warmth and generosity. I can't wait to share their story, their search for fulfillment and attempts to better understand their past and shape their future, with readers everywhere, and I'm jealous of all who will open to page one for the first time."
Sarah Jessica Parker will select titles for the book club throughout the year. Her next book club announcement will be in the fall.