Saudi Arabia's Detention Of An Outspoken Feminist Has Raised Questions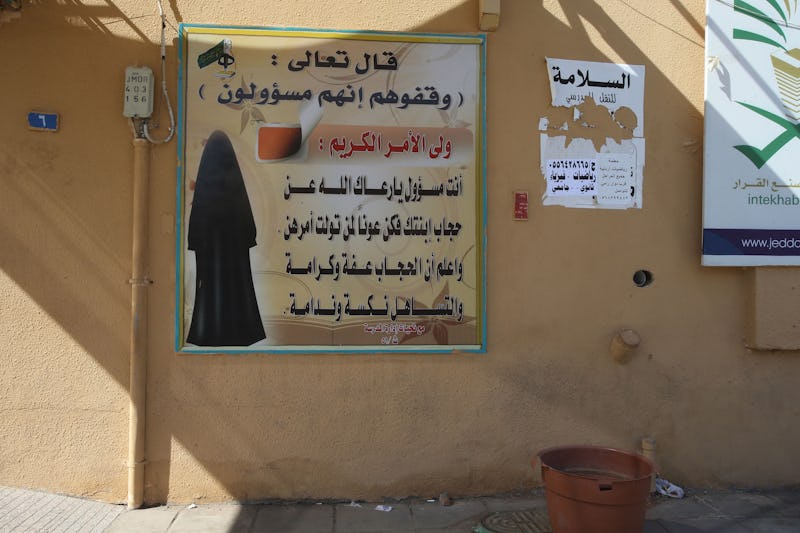 Jordan Pix/Getty Images News/Getty Images
According to human rights watch group Amnesty International, Saudi police detained women's rights activist Loujain al-Hathloul on Sunday. An outspoken advocate for women in the kingdom, Hathloul is known for her defiance of its driving ban for women in 2014 and her criticism of first daughter Ivanka Trump's "female empowerment summit" in Saudi Arabia this May.
Amnesty International has said that Hathloul has not had access to an attorney nor has she been allowed to speak to her family. Based on media reports, the reason behind her arrest remains unclear, though Amnesty International did note that the women's rights activist would be transported to Riyadh for questioning.
"The Saudi Arabian authorities' continuous harassment of Loujain al-Hathloul is absurd and unjustifiable," said Samah Hadid, Middle East campaigns director for Amnesty International, in a statement. "It appears she is being targeted once again because of her peaceful work as a human rights defender speaking out for women's rights, which are consistently trammeled in the kingdom. If so she must be immediately and unconditionally released."
Hadid also denounced Saudi Arabia for walking back on its promise of a "more tolerant" nation. "The government has again shattered any notion that it is genuinely committed to upholding equality and human rights," he added.
It was almost three years ago that Hathloul protested against the kingdom of Saudi Arabia's ban on women drivers. She drove from the United Arab Emirates — where women are not forced to sit in the passenger seat — but was detained when she tried to cross the border into Saudi Arabia. After a 73-day imprisonment, the women's rights activist was released from jail in February 2015. (It should be noted that it is not technically illegal for women to drive in the kingdom, but they do face fines or arrest if they do, as driver's licenses are only issued to men.)
The arrest of activists is not totally uncommon in Saudi Arabia. 2014, for example, saw the detainment of another prominent feminist activist in Saudi Arabia: Souad al-Shammary. Accused of agitating public opinion, Shammary was never tried or convicted but was held in prison for about three months. Like Hathloul, she was released in early 2015.
Hathloul's detention comes two weeks after she criticized Ivanka Trump during President Trump's visit to the Middle Eastern kingdom. Ivanka held a "female empowerment" summit, an event which drew some ire. "It's not about Ivanka speaking at the meeting, but is it actually useful for these women from Saudi Arabia to speak as well? Is their contribution in such events helpful to us Saudi women in general, not princesses or business owners or rich women? Does it actually help us? I doubt it." Hathloul told The Washington Post.
"My issue with these events," the activist said of Ivanka's roundtable, "is that they show these women as powerful and making an impact, making a change. But in real life, they've been given these opportunities by the men. They did not fight for them."