Scott Patterson Reveals His Fave 'GG' Moment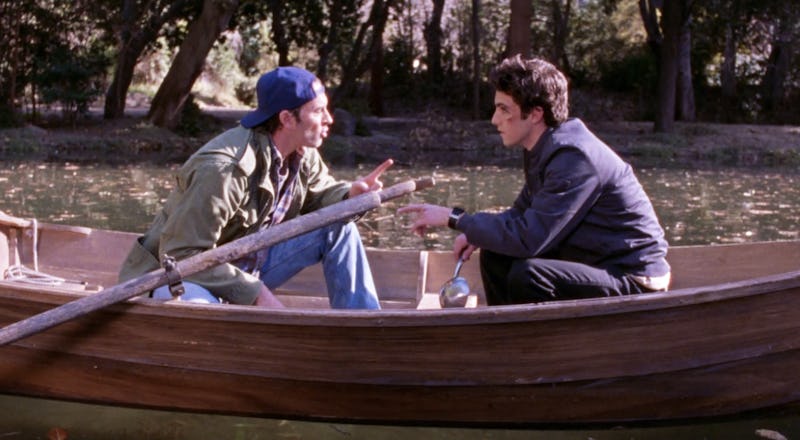 Warner Bros. Television
In an ELLE Magazine Q&A, Gilmore Girls' Scott Patterson revealed his favorite Luke Danes scene, and it's sure to incite some LOLz. "Pushing my nephew Jess into the lake," the actor said. "Number one moment, probably in my life." Good one, sir; it was hard proof that the diner owner was not going to take any of the angsty teen's nonsense lying down. Iconic. And yet it makes me want to flashback to their complicated relationship, and really examine who more successfully trumped the other.
Truth is, Luke and Jess clashed hard because (aside from Jess's overt rebelliousness) they were too similar, grumps with a certain fondness for, and attraction to, Gilmores. And while A Year In The Life has seen them soften and allow their similarities to bring them closer, the Danes-Mariano saga had them butting heads for several seasons, always trying to get one over the other. Who ultimately triumphed in this familial back-and-forth? That is the question, and it's a question that I am happy to dig up the information to answer.
Feel free to watch the interview with Patterson below to learn more about his Gilmore Girls preferences, and then scroll down to revisit the struggle between the cantankerous kin.