You Can Now Read Unlimited Books On This App For Under $9 A Month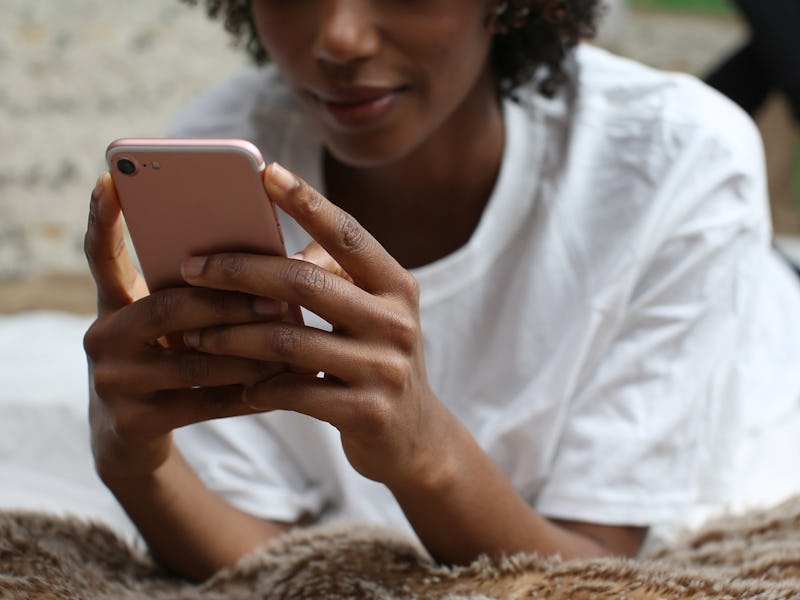 Ashley Batz/Bustle
It may only be February, but so far, 2018 has been a huge year for digital book-lovers. In January, Google introduced audiobooks on Google Play and Walmart announced it would be offering ebooks and audiobooks later this year. Not to be outdone by its competitors, the open publishing platform Scribd announced on Tuesday a new unlimited reading subscription model that will grant readers full, unrestricted access to its massive library of more than one million ebooks, audiobooks, magazines, and more. The days of having "nothing" to read or listen to might finally be over.
Over the last few years, video streaming subscription services have become one of the most popular ways for viewers to watch TV shows and movies. Now, that same trend is starting to spread to the digital book world, too, and Scribd is ready to lead the charge as they transition away from credit-based memberships toward unlimited subscriptions. For the same price of its previous plan — $8.99 a month — subscribers have access to a nearly unlimited (more on that later) number of popular ebooks and audiobooks, in addition to unlimited access to news, magazines, articles, and documents a subscription to Scribd already offers.
If you're a loyal Scribd member who has been using the platform to meet your reading needs for years, you may recall that it had previously operated by an unlimited subscription model. In 2016, Scribd switched to a credit based system that offered users three ebooks and one audiobook per month. After getting feedback from members who found the credits created "a psychological barrier that discourages discovery and exploration," according to the Scribd press release, the company has decided to offer a new kind of unlimited offering for the same monthly fee as its credit based system.
"Keeping reading alive and thriving in the 21st century has always been one of our biggest goals, and that's why we decided to make our subscription unlimited," said Trip Adler, co-founder & CEO at Scribd, in the official announcement of the new service model. "This change makes us the most comprehensive and valuable reading subscription on the market. It gives us the unique opportunity to provide world-class content to our readers for one amazing price while also increasing our contributions to the publishing ecosystem. In short, we want our members to truly read without limits, and this revamp allows them to do just that."
Scribd promises their new unlimited offering will be "truly unlimited for the vast majority of subscribers." For those particularly voracious readers who read an excessively high number of books each month and exceed what Adler deems unlimited services with an asterisk before the billing cycle is through — around eight percent of Scribd readers — they will be given a smaller selection of reading material to choose from until the next month.
For most Scribd users, this new unlimited offering means greater access to millions of ebooks, audiobooks, magazines, articles, documents, and more. For just $8.99 a month, book-lovers can read poetry from Rupi Kaur's Milk and Honey, listen to Michael Wolff spill the tea about the Trump Whitehouse in the Fire and Fury audiobook, or flip through the latest articles from TIME Magazine, Entertainment Weekly, Popular Science, and more. Without the hassle of worrying about credits, readers have the freedom in this new model to truly explore new and exciting material they might have otherwise missed.