Diddy Pays Tribute To One Of His Hip-Hop Heroes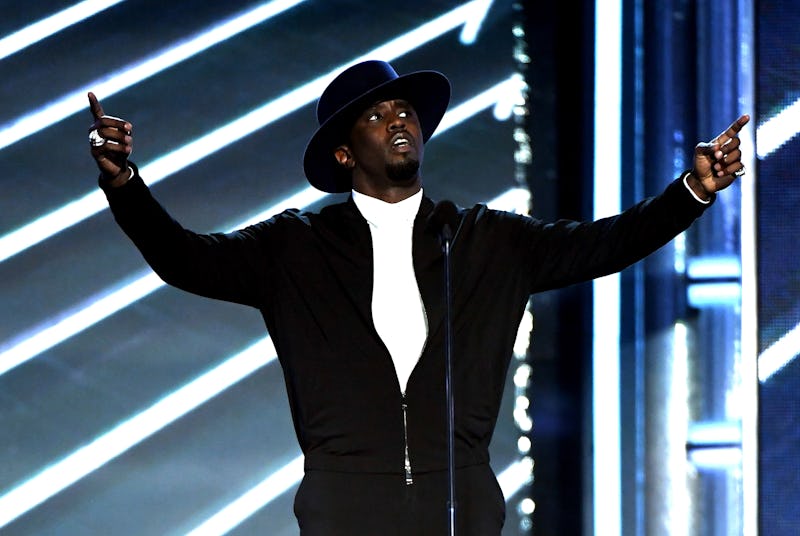 Ethan Miller/Getty Images Entertainment/Getty Images
On the 20th anniversary of his death and what would have been his 45th birthday, Diddy introduced the Billboard Music Awards' Biggie Smalls tribute, which included a long monologue and an appearance from Smalls' son. The tribute didn't have any music, but it did include a trailer for the documentary Can't Stop Won't Stop: A Bad Boy Story about the history and present day of Bad Boy Entertainment.
According to Diddy's speech and a report from Billboard, the doc will be based around "putting together [the 2016] 20th anniversary Bad Boy reunion shows in two weeks time and with artists who hadn't performed in years." The doc blends old footage from the 1990s period when Smalls was killed with Bad Boy artist interviews and footage from Diddy's tour.
As any Diddy fan knows, he's always spoken very highly of the Notorious B.I.G., and has credited his period of working with the rapper as giving him the experience and skills he used to become one of the most successful rappers and producers in the industry. According to Diddy's speech,
"They changed the game of hip-hop forever. Biggie was the best rapper I ever got the chance to work with. Watching him and seeing him work is something that words can't explain."
You can watch the documentaryCan't Stop, Won't Stop as of June 25 on Apple Music, which will have the exclusive rights for at least a year, according to Billboard. While Diddy may have turned the tribute to his late friend and mentor into a chance to promote this documentary, it looks like the star is dedicated to keeping Biggie's legacy alive.