Rebecca Humphries' Clap Back At 'Strictly's Seann Walsh Is Heroic AF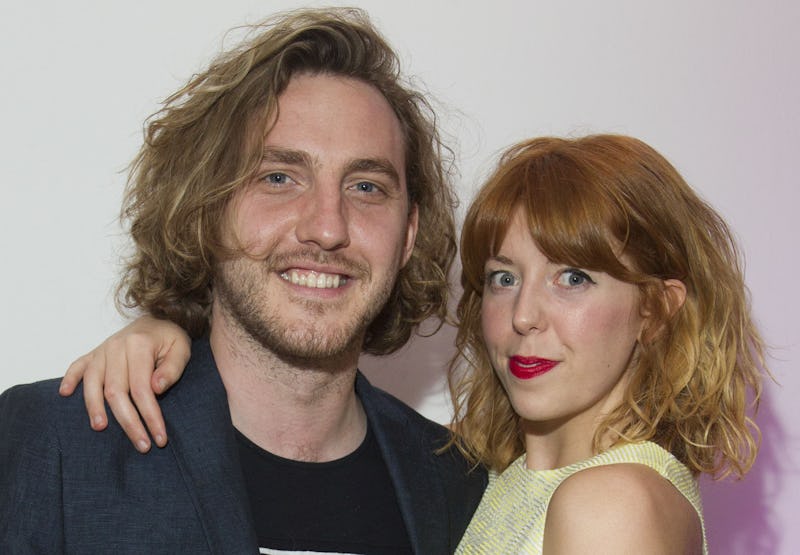 Dan Wooller/Shutterstock
Over the weekend, photos were published in The Sun of Strictly Come Dancing contestant Seann Walsh kissing his pro partner Katya Jones — and the aftermath has been swift. Seann Walsh and girlfriend Rebecca Humphries have split up, a powerful statement from the latter reveals. According to Humphries, Walsh repeatedly deflected his girlfriend of five years' concerns about his relationship with Jones, instead "aggressively" deeming her a "psycho."
"My name is Rebecca Humphries and I am not a victim," Humphries opened her statement on Twitter. She told her followers that she hadn't received a personal apology from either Walsh or Jones after the photos hit the press, despite their statements in the media. (She also implied that Walsh adopted "Seann" as a stage name, initially referring to him as "Sean(n)" before calling him "Sean" throughout the statement.)
Walsh called the kiss "a one-off drunken mistake which I am truly sorry for," on Twitter, while Jones — who's married to fellow Strictly pro Neil Jones, said, "I wasn't thinking and it was a one-off mistake after some drinks," adding, "I love my husband and we are very happy together." To date, Neil Jones hasn't publicly addressed the photos, while a statement read by Ruth Langsford on Loose Women revealed that Walsh and Katya Jones will dance as usual on Saturday's show.
Humphries went on to reveal that the photos of Walsh and Jones kissing were taken on October 3 — her birthday. "I was home alone when Sean texted at 10 p.m. saying the two of them were going for one innocent drink," she said. "We spoke and I told him, not for the first time, that his actions over the past three weeks had led me to believe something inappropriate was going on."
According to Humphries, Walsh's reaction was not only to deny his girlfriend's suspicions, but to attack her for raising them. "He aggressively, and repeatedly, called me a psycho/nuts/mental," Humphries wrote. "As he has done countless times throughout our relationship when I've questioned his inappropriate behaviour." I reached out to Walsh's representatives for comment, but didn't receive an immediate reply.
Walsh's alleged response to Humphries' questions employs an emotionally abusive tactic: gaslighting. Women's Aid chief executive Katie Ghose told the Guardian, "In a relationship, a partner questioning your memory of events, trivialising your thoughts or feelings, and turning things around to blame you can be part of a pattern of gaslighting and emotional abuse." The behaviour made headlines earlier this year thanks to Love Island's Adam Collard, who was accused of gaslighting his then-partner Rosie Williams.
Humphries ended her statement with a vital message, saying, "This whole business has served to remind me that I am a strong, capable person who is now free — and no victim." She continued, "I have a voice and will use it by saying this to any woman out there who deep down feels worthless and trapped with a man they love."
"Believe in yourself and your instincts," she urged her followers. "it's more than lying, it's controlling." She encouraged women in a similar situation to tell their close friends about their partners' behaviour, telling them, "Those who hold power over you are insecure and fragile, and their need for control comes from a place of vulnerability."
Notable names including Stacey Solomon, Myleene Klass, Sam Claflin, Sophia Cannon, and Nicola McLean flocked to support Humphries on Twitter, with several saying her statement will empower other women facing similar situations:
Oh, and Humphries' final retort? "I'm not sorry I took the cat though."