If You're Prone To SAD, The Impact On Your Sleep & Sex Drive Could Be Huge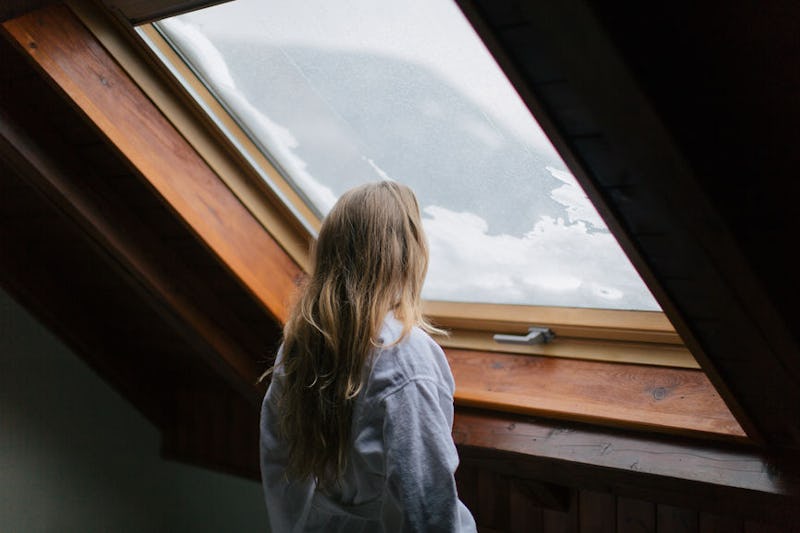 Javier Pardina/Stocksy
As winter approaches and the days become shorter, more people begin to experience symptoms of seasonal affective disorder (SAD). Mental health charity Mind describes SAD as "a form of depression that people experience at a particular time of year or during a particular season"; while some find their SAD flares in the warmer months, it's most common to experience it in the winter. (Alternatively, the charity notes, SAD can make existing depression more severe.) It can impact your mood, energy levels, and appetite — but seasonal affective disorder's impact on sleep and sex drive shouldn't be overlooked.
According to the NHS, there's no definitive cause of SAD, but it's commonly theorised that "a lack of sunlight might stop a part of the brain called the hypothalamus working properly." This can increase production of the sleep hormone melatonin, limit production of serotonin ("a hormone that affects your mood, appetite and sleep"), and mess with your body clock. Symptoms include low mood, an altered appetite, a loss of interest in things you once enjoyed, increased irritability, and "feelings of despair, guilt, and worthlessness."
But on top of that? SAD can interfere with your sleep, causing you to sleep too much, struggle to fall asleep, or feel lethargic throughout the day. What's more, it can inhibit your ability to orgasm, or curtail your sex drive. With treatments available including light exposure therapy, counselling, and medication, it's worth seeing a doctor as soon as possible if you recognise any of the following symptoms of SAD.