I'm Still Paying Off My Student Loans — Here's How I Funded My Campaign (And Won)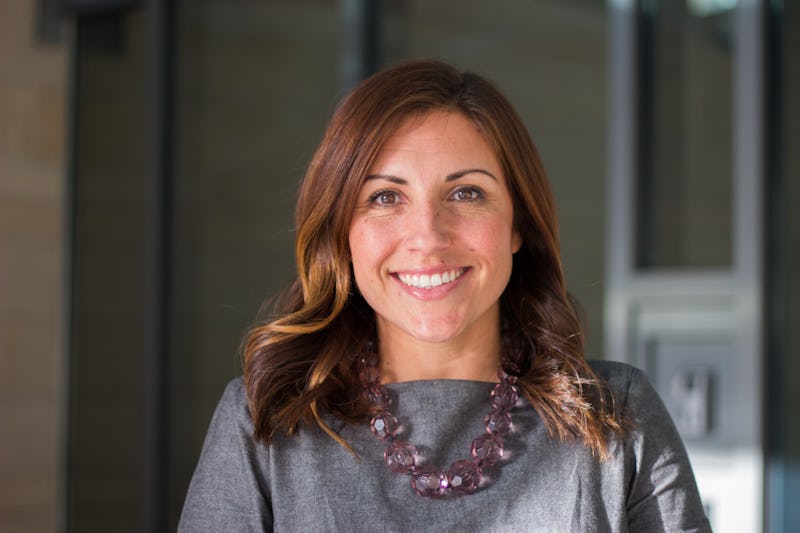 Joseph Peha/Office of Councilmember Teresa Mosqueda
I didn't grow up in a wealthy family, and I never thought I'd run for office. I didn't have a nest-egg or a trust fund (I still don't). But now I'm serving as one of Seattle's at-large city council members.
My parents are hardworking public servants. They're activists, teachers, and advocates who fight for social justice. They helped me become the person I am today, one who pushes against systems of oppression and advocates to improve the lives of our most vulnerable communities.
It's because of this experience and my commitment to fight for policy change that centers those most vulnerable — as well as my lived experience as a union advocate, woman, Chicana/Latina, renter, and fighter for social justice — that many people in Seattle asked me to run for office.
But, like many in our community, I knew there was no way I could self-finance a campaign, an increasing necessity in American elections that cost six-, seven-, or even nine-figures at the presidential level. I'm still paying off my student loans. I don't own a home, and I pay rent every month. Like most who we'd like to run for office, campaign financing was a huge barrier for me — until recently.
In 2015, Seattle voters overwhelmingly passed publicly financed democracy vouchers, creating the ability for all Seattle residents to donate up to $100 of vouchers to support local candidates of their choice. These democracy vouchers were like winning the lottery for a first-time, non-wealthy, non-traditional candidate like me.
Knocking on doors, I not only introduced myself as the only first-time candidate in the general election, but I also talked about the importance of non-traditional candidates who are not independently wealthy running for office. In those conversations, neighbors would offer to donate all four of the $25 democracy vouchers the city had mailed them. Often, I'd hear, "Wow, it's really you. Thank you for coming by. I like what you said; you can have my vouchers!"
As a 36-year-old, first-time candidate, winning the election was an uphill battle. After an eight-way primary race, without earning the endorsement of Seattle's two largest newspapers, I still came out five points ahead in the primary. What I did have was the power of the movement that the democracy vouchers helped fuel. I ran a worker-powered campaign with union members, women, people of color, health care advocates, and urbanists who went door-to-door talking about the importance of the race and democracy vouchers.
The result: a 20-point lead in the general election, and now a Seattle City Council that has a majority of people of color and a supermajority of women.
Democracy vouchers changed the equation for me, and they have the potential to change the equation across the country. My election was the first test of the democracy voucher experiment. According to analysis by Every Voice and Win/Win Network, 25,000 Seattle residents donated to campaigns in the 2017 elections — three times the number that donated four years earlier.
The vouchers also meant that candidates like me, who pledged to use democracy vouchers and refuse donations over $250, were more connected to the city's diverse population. Democracy voucher donors better reflected Seattle's population — including among young people, women, people of color, and less affluent residents.
The democracy vouchers encourage candidates to spend time talking with actual residents, rather than asking wealthy donors to write large checks. I spent my evenings and weekends in neighborhoods around Seattle talking about the issues we care about. And since then, I've spent my first eight months in office bringing forward legislation that comes directly from community — from domestic workers protections to affordable housing solutions.
To truly create a more representative democracy, we have a long way to go. Congress is more diverse than ever, but it is still older, whiter, and richer than the general population. Democracy vouchers won't solve all the problems with our rigged economy, but if we expand voter protections and make it possible for more workers and working family advocates to run with the help of democracy vouchers, we get much closer.
As you go to vote in the 2018 midterms, know that big-money elections and big-money candidates aren't the only way. Democracy vouchers are one tool to help rebalance the system and create a more representative democracy, but they don't have to stop in Seattle.
I am proud to be the First-First-Time-Candidate-to-Win-Using-Democracy-Vouchers-Nationally, an experience I am looking forward to sharing with more candidates as states and cities consider using democracy vouchers across our nation.
Teresa Mosqueda is one of two at-large city councilmembers in Seattle, a position that represents around 705,000 residents. Mosqueda chairs the Housing, Health, Energy and Workers' Rights Committee. As the only renter on council and the youngest sitting member, she aims to elevate the voice of workers, women, and people of color in policy making.