Selena Gomez & The Weeknd Are Enjoying Italy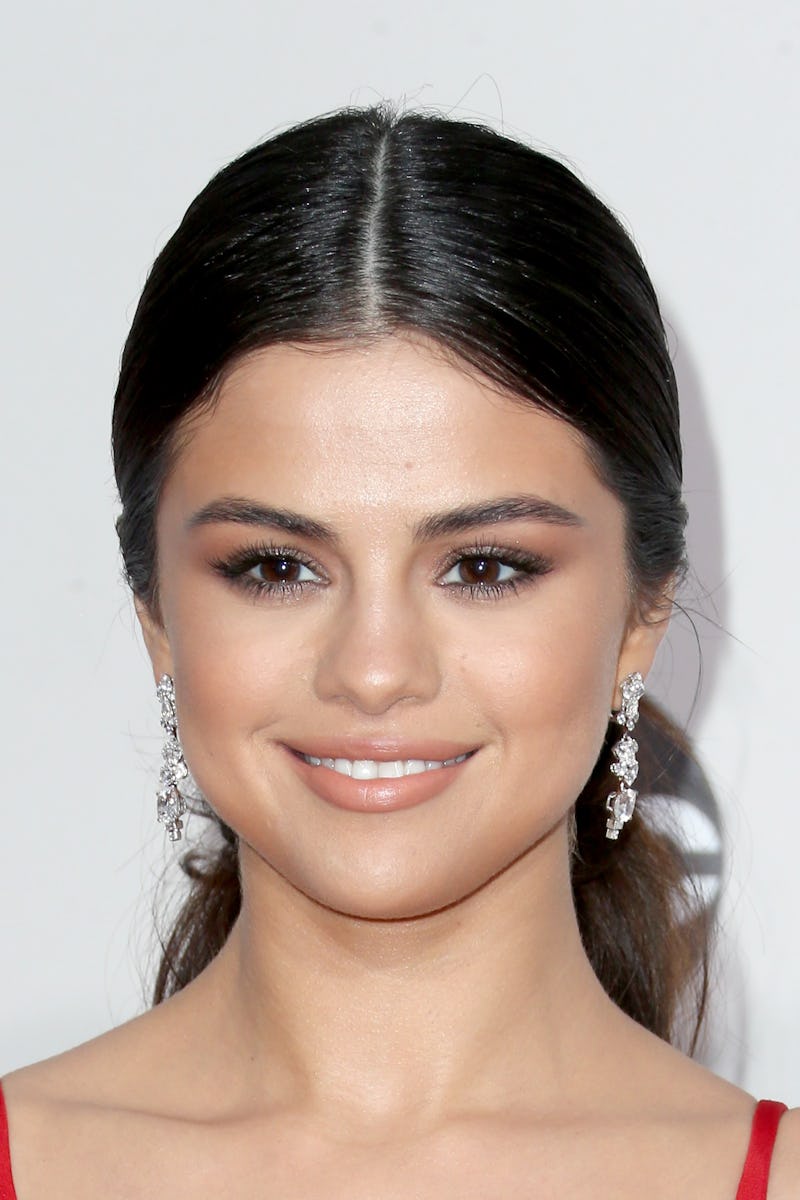 Frederick M. Brown/Getty Images Entertainment/Getty Images
There is yet another clue in the mysterious romance between Selena Gomez and The Weeknd. First, the two were spotted out and about in Florence, Italy this week, where they were almost definitely holding hands. Then, The Weeknd posted a pic of Gomez admiring The Birth of Venus at the Uffizi Institute to his Instagram story. However, neither has openly confirmed they were on the trip as a couple, and fans were waiting for some selfies, or at the very least a shot of the duo sharing some spaghetti.
It wasn't a selfie, but, according to E! News, Gomez did post a video of The Weeknd on a gondola in Venice early Monday, and captioned it with the heart-eyes emoji. But, just when fans probably thought their relationship-status was confirmed, Gomez reportedly deleted the vid three hours after posting. Sigh. It seems like Gomez wanted to make her relationship with The Weeknd Instagram official, but it's unclear why she would take the post down. (Bustle has reached out to Gomez's rep for comment on the pic, but has not yet received a response.)
With or without Instagram confirmation, fans are left wondering what this trip means for the two. It doesn't seem like one would go on a romantic, multi-destination Italian vacation with just a friend, but neither star has addressed the relationship rumors yet. Gomez's video/emoji caption combo would have been the first time the couple commented on their potential romance since they were seen smooching in L.A. The Italian food at Giorgio Baldi's must have been really delicious, because later in the month they departed for Florence to get some more.
After the duo made the museum rounds, visiting Michelangelo's statue of David, according to E!, they jetted over to Venice. This is where they took to the canals, hopping on a gondola for a breezy trip through the city. The short black-and-white vid was reposted on a fan account, and in it The Weeknd looks peaceful as he leans against the edge of the boat. He might be snoozing, but it's hard to say because he is wearing shades. Gomez can also be heard in the background, though there are a couple of voices, which means it might not have been just the two stars.
It was about time Gomez and The Weeknd made it Instagram official. If Gomez hadn't deleted the post, it might have been a true confirmation. At this point it doesn't seem like either star is going to open up about whether or not the Italian getaway is a romantic one.
Of course, it is possible the two are just friends. The Weeknd is fresh out of a relationship with Bella Hadid, and both are busy with their musical projects. Gomez has been touring and performing on her last album for over a year, while The Weeknd is rumored to be back in the studio writing new material. I hope they are together, though, if not just for the musical collabs.
Stay tuned Selena and The Weeknd fans. If they are dating, I'm sure there they will lock it down on Instagram sometime soon.