Selena Gomez Was Body Shamed After Her Life-Saving Kidney Transplant & Her Response Is PERFECT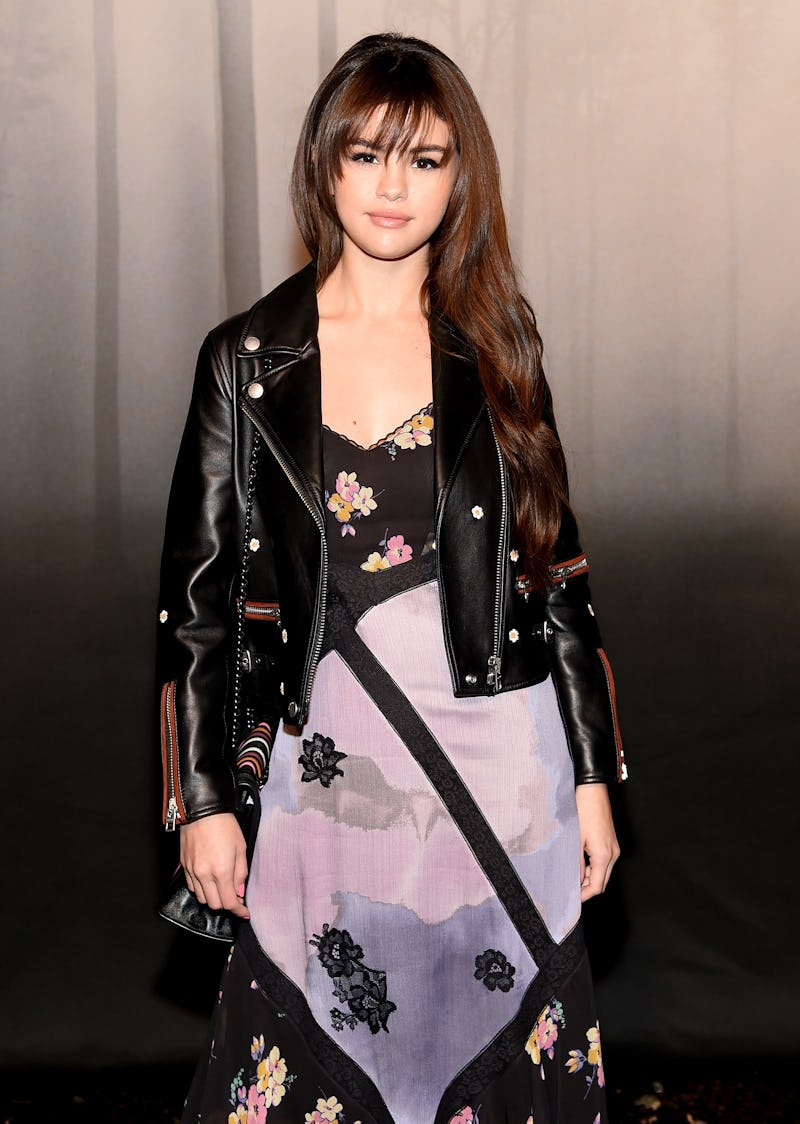 Jamie McCarthy/Getty Images Entertainment/Getty Images
Selena Gomez took a break from her hectic work schedule of recording songs, going on world tours, and designing for Coach for a little R&R time, hitting pause to soak up some sun in Australia. The artist gathered her friends and decided to go to Sydney for a short vacation, where she has since been spotted reading magazines under the sun, hanging out on yachts, and trying out an assortment of very cute swimsuits. It's that last part that got the attention of many casual observers, and not taking into account how she had a life-saving kidney transplant earlier last year, they had a lot to say about how her body was looking. Selena Gomez was body shamed for her bikini body after surgery, but her response back was perfect. Rather than letting their opinions get to her, she instead showed trolls an inside peek to how much she was enjoying life.
Once paparazzi photos surfaced of her in her bikini, gossip outlets and online commenters began to discuss how she looked "thick" or possibly pregnant, but Gomez cleared up that it was just her taking care of her body and living her best life.
Posting a video mashup of her and her friends hanging out on the yacht, sailing past the Sydney Opera House, eating avocados on deck, pretending to be Jack and Rose at the helm, and generally having an amazing time together laughing and relaxing, she wrote a moving caption underneath, letting the trolls know that their comments had no effect on her.
"The beauty myth — an obsession with physical perfection that traps modern woman in an endless cycle of hopelessness, self consciousness, and self-hatred as she tries to fulfill society's impossible definition of flawless beauty," she wrote. "I chose to take care of myself because I want to, not to prove anything to anyone. Wind in her sails."
The body shaming comments centered around a protrusion on Gomez's abdomen which she got from a complication during her surgery. In an interview with the Today show, she explained what happened, saying, "I have a bit of an obtrusion that will be there forever. And that means I'm going to have to dress differently. It was really, really massive at first. I ended up having to get it drained."
But, as Gomez explained, not having the flat abs that society expects a star is a tiny and insignificant price to pay for being healthy. In that same interview, Gomez explained just how precarious her situation was, and how big of a second chance she got once she received her transplant.
"My kidneys were just done," she told Today, sharing she was moments away from being put on dialysis. "I guess I got to the point where it was really kind of life or death. It's really hard to think about or even to swallow especially now that as soon as I got the kidney transplant, my arthritis went away, my lupus is about a 3 to 5 percent chance it'll ever come back, my blood pressure is better, my energy, my life has been better."
While it's unacceptable to comment on anyone's body, it feels especially inappropriate to be analyzing Gomez's figure while knowing she had a difficult surgery that had nearly fatal complications. The fact that some people care about how closely her body lines up to the "ideal" standard, rather than being happy that she's healthy and enjoying her time with close friends on a trip, is disappointing.
We should spend less time critiquing each other's bodies, and more time celebrating each other's wins. And Selena is definitely winning.