Selena Gomez Wore The Most Dramatic Eye Makeup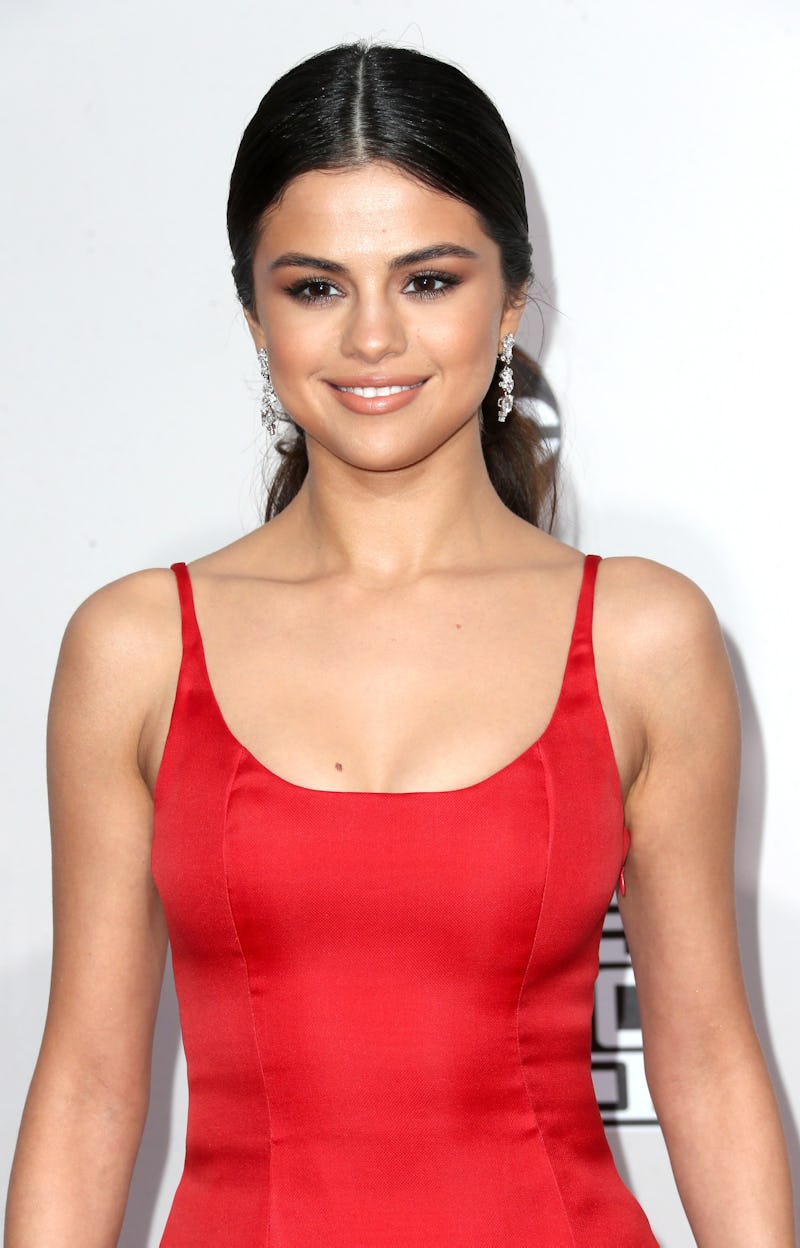 Frederick M. Brown/Getty Images Entertainment/Getty Images
Heavily ringed eyes in pitch black eyeliner give off some major high school emo vibes, and so it's not often that people attempt the kohl-ringed look. But Selena Gomez's heavy eyeliner will convince you to reconsider that prejudice and go back to having a heavy hand with makeup. Rather than rocking the ever-popular cat eye or a thick slab of liner, Gomez went all in and completely circled her eyes for her boyfriend's, The Weekend, concert in NYC.
"Her eyes were smoldering with black eyeliner smudged heavily around, creating a winged shape. These dramatic cat eyes are perfect for making her eyes look gigantic," PopSugar reported. Interestingly enough, the description was accurate — usually when a person adds too much eyeliner around their eyes, the opposite can happen and make their eyes look smaller. But with the addition of the elongated cat eye wing tip, her eyes looked like they grew twice the size. The outcome was an edgy, emo eye that smoldered, adding a hard look to her outfit. The thick slabs of black complemented her pleather pinafore well, picking up the rocker vibe of the buckles and texture of the dress.
It also helps the way she downplayed the rest of her makeup and hair in order to let her eye be the center of attention. Her lips were painted in a soft peach, which didn't over power or compete with the heavy eyes. "It looks like they were slightly contoured with shine in the bottom of her lower lip — an old-school trick that makes your pucker appear plumper," PopSugar pointed out. The contouring was kept light and her eyebrows were delicately feathered in, letting her eyes do all the talking. On top of that, her hair was raked back into a high ponytail, making sure her face had zero distractions. And the best part? While the look is super dramatic and packs a huge punch, it apparently took no time at all. It was created by the expert hands of her makeup artist, Hung Vanngo, and he revealed it only took him 15 minutes max to do! Talk about the perfect going out face.