Selena Gomez's 26th Birthday Weekend Was Filled With Friends & Sweet Treats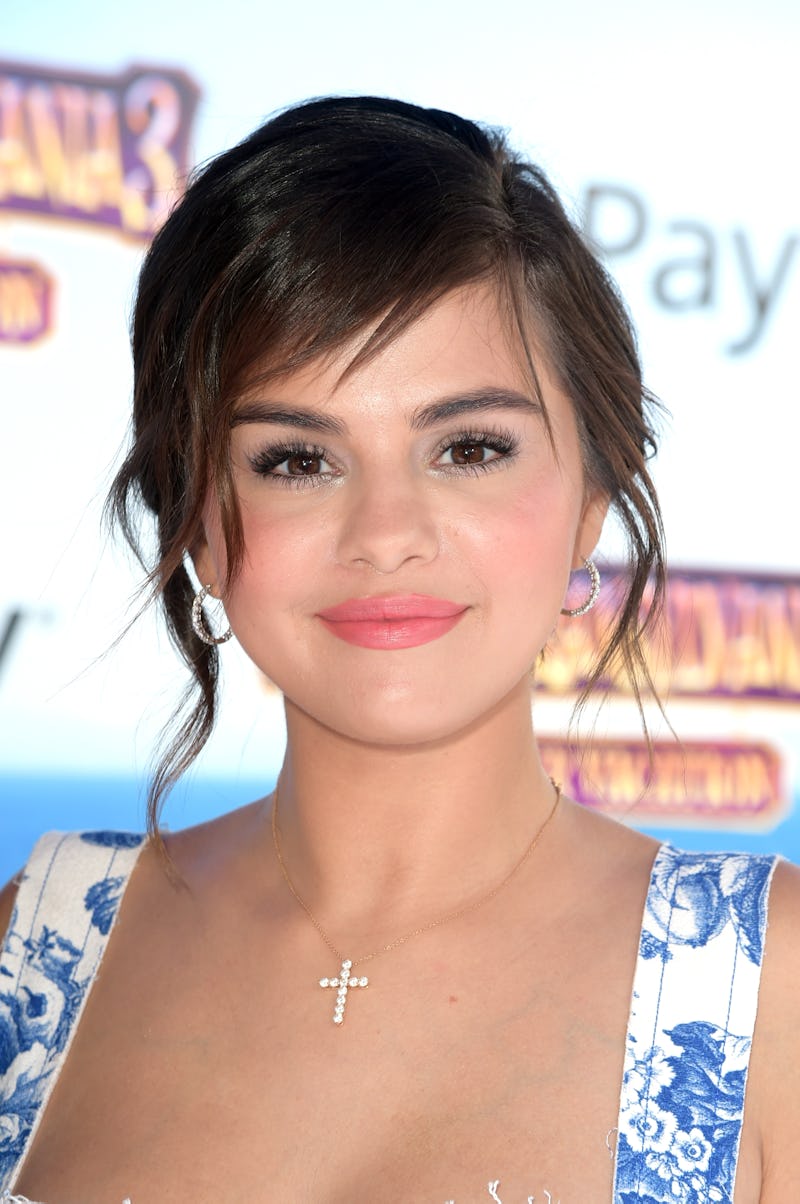 Kevin Winter/Getty Images Entertainment/Getty Images
It would be hard to think of a better way to celebrate a birthday than eating pasta and enjoying a waterside sunset. Selena Gomez spent her 26th birthday surrounded by friends, and their boat party looked super glamorous. The singer's friends posted plenty of pictures from the celebration over the weekend, documenting their time on the yacht in Newport Beach. On Monday, Gomez finally shared some birthday photos of her own, and her best pals were by her side for the whole party.
Gomez captioned the Instagram slideshow with a message for her close friends and fans, writing:
"Another year down.. Thank you for all the bday love. I couldn't be more appreciative of you and my best friends for celebrating with me. I love you guys like crazy! God bless!"
According to Elle, guests for Gomez's birthday on Sunday included her friends Raquelle Stevens, Courtney J. Barry, Connar Franklin, and Caroline Franklin. And in the photo gallery, the singer posted a collage of Polaroids, which included a shot of her laughing while attempting to cut the birthday cake. On top of that, there was an impressive spread of desserts, as well as a beautiful view from the deck of the boat. Basically the whole occasion looked like a great time, and it's clear her friends and family pulled out all the stops to make the weekend special.
As mentioned, Gomez wasn't the only one documenting the event. Her friends shared plenty of snapshots on social media. For instance, model Connar Franklin shared a couple of shots from the boat, including one where she's seen sitting with Gomez.
Franklin also put several updates in her Instagram Story, including a display of frosted donuts that spell out "Happy Bday Selena." There was also a video of party guests dancing and singing around the elegant table setting, which was also onboard the boat.
Meanwhile, social media influencer Raquelle Stevens also shared a group shot with Gomez and friends, captioning it: "Magic hour celebrating the birthday angel."
West of Fairfax founder Courtney Barry, another one of Gomez's close pals, shared a video of the pasta bar guests were treated to in her Instagram Story, writing: "This is my new life I guess." She wasn't the only one smitten with the amount of pasta, and Gomez's assistant Theresa Marie Mingus also shared shots of the spaghetti assortment to her Instagram Story.
The yacht party wasn't the only celebration that Gomez had this the weekend. On Saturday, she attended an Imagine Dragons concert in Los Angeles, and there was a special surprise waiting for her backstage. The band's opener Grace VanderWaal shared a picture of the cake and gathering the band organized for the star. Gomez looks completely shocked in the photo, and VanderWaal wrote in the caption: "huge HAPPY BIRTHDAY TODAY 4 SELENA!!!!!!!!!! Thank for everything I hope you have the best day bebegurllllllll."
The singer and actor also got some love from friends who couldn't be there IRL. Taylor Swift posted a special message for the star in her Instagram Story. Swift's photo featured a pink cake with frosting lettering that said, "Gomez or Go Home," and she wrote over it: "Will I let distance stop me from celebrating my best friend's bday? Well I could but why would I want to."
Gomez had so much support from her friends on her birthday, and they couldn't seem happier to help ring in her 26th year. After a full weekend of fun and glamorous birthday activities, her post on Instagram shows just how grateful she was for her friend's support.