Sephora Is Selling Gift Sets Full Of Cult Faves For Under $15 On Black Friday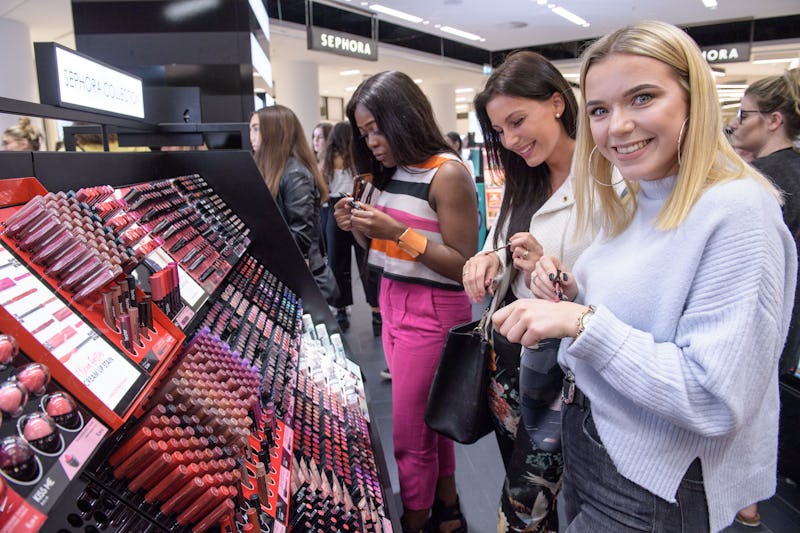 Thomas Lohnes/Getty Images Entertainment/Getty Images
Beauty lovers, prepare yourselves. Start drinking those liquids, eating those vitamins by the fistful, and getting your electrolytes in. You need to be at peak physical strength for Sephora's 2017 Black Friday sale. After all, it's not every day that you can get your favorite beauty products for a fraction of the price.
While most stores announce a certain percentage they will be slashing from original prices, Sephora is different. The store curates a bunch of items to slash, giving discounts on those items and those items alone. But don't worry. Sales won't hit just 20 or so picks. It will be a decent, glutinous amount.
If you want to start organizing your plan of attack, the store has shared a preview of the sale on their app, giving you a sneak-peek of their limited-time deals for $15 and under. Which means you can stock up on all those eyeshadow palettes and highlighters you've been gawking at all year long sans guilt. There will, of course, be other bargains that are more than the $15 mark, but we have to wait until Black Friday to see those. In the meantime, check out a preview of some of the steals below.