Sephora's Reward Program Is Changing & Customers Are Pissed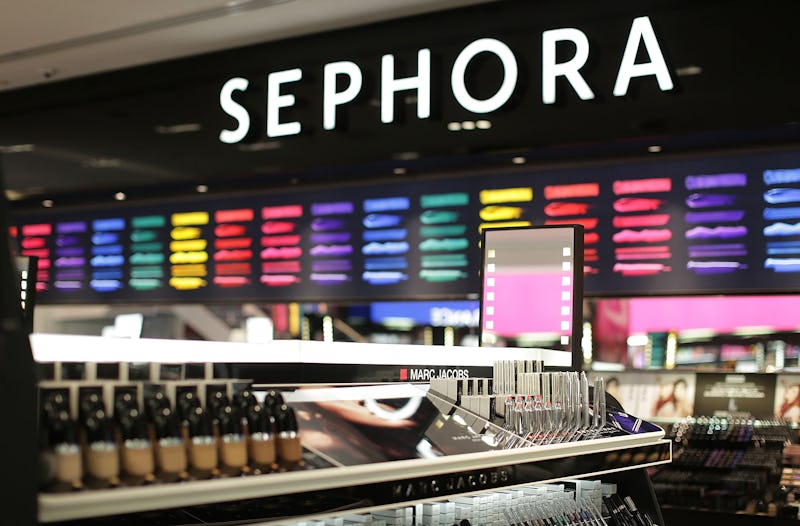 Mark Metcalfe/Getty Images News/Getty Images
The times, they are a changin', beauty loyalists. Sephora's Beauty Insider reward program points now expire, changing the beauty game for Sephora Beauty Insider members forever. Let's have a moment of silence for the points that are going to end up unused.
UPDATE: Sephora has clarified the changes to their rewards program:
"To best serve our current and future Sephora Beauty Insider clients, we've recently updated our Terms and Conditions regarding inactive accounts. We regret any confusion caused, this change only affects Beauty Insider accounts that are completely inactive for 18 months [as of December 30th 2017], at which time points will be marked expired. Any Beauty Insider can keep their account active in a few easy ways, such as redeeming a Beauty Insider reward of any value, claiming your free Birthday Gift annually, or making a purchase with your Beauty Insider account profile. At Sephora, our goal is to provide the most compelling prestige beauty reward program, ensuring all program perks continue to surprise and delight. For more information, and to ensure your account information is accurate and up to date, please visit client.service@sephora.com or call 1-877-SEPHORA," a Sephora spokesperson said in a follow-up statement.
EARLIER: Those affected will be Beauty Insider, VIB, and VIB Rouge members. If you're not familiar with the programs, insiders can basically rack up points — one dollar for every point, to be exact — to use on free products or exclusive trips, according to Business Insider.
The change, which took effect after July 10, 2017, basically sets an expiration date for points that Sephora's loyalty program members have garnered, requiring members to make a purchase or cash in their points within 18 months. Prior to this change, those points did not have an expiration date.
"All unredeemed points shall expire when a program member has not engaged in point activity associated with that membership account (through purchase or redemption) for 18 months or more," Sephora's website says.
And although it's free to be a Beauty Insider, it actually costs VIB members $350 per year to remain on the program. If you're VIB Rouge member, one step further, you must spend at least $1000 per year.
You can see how an added expiration date can be frustrating for members that pay a yearly fee or have a minimum spending requirement. Naturally, people are freaking out on Twitter.
Samantha Ravndah makes a good point.
Things are looking good for competitors.
Not a good day for Sephora fans.
This fan is ready to say toodles.
Some people have been saving their posts for years.
Many years.
The customers want answers.
Not OK, guys.
With most things, though, there's a catch — so don't get your makeup brushes in a bunch just yet.
Points only "expire" after 18 months if you don't make a "purchase or redemption" in that time frame, according to Teen Vogue. Chances are, if you're a member and have points, you're going to shop there again sometime in the next 18 months, so you should be all clear. It seems that this mostly affects people with points that don't shop at Sephora too often (who are you, though, and why?)
The exact wording lives on Sephora's website as follows:
Boom. There you have it. Face it, you're going to be back at Sephora again. And even if you are planning an 18-month hiatus, you can always pick up something small that you know you'll use — say, makeup wipes, a travel case, or shampoo. Not every trip has to be a giant beauty overhaul, although it's the preferred way, no?
So, yes, the (makeup) times, they're changing, but you may not even notice it. For now, this beauty blow out may have just been quelled.