Things The GOP Cares About More Than Trans People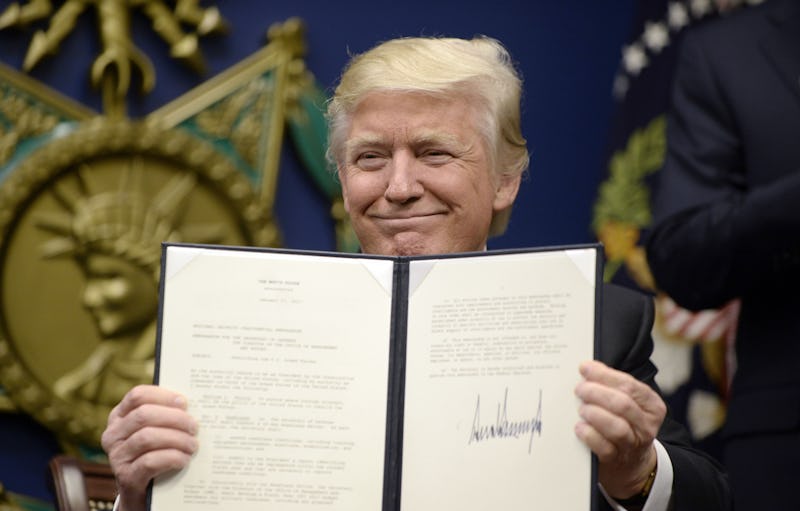 Pool/Getty Images News/Getty Images
Donald Trump's latest affront to human rights came Wednesday when he rescinded protections for transgender students in public schools, succumbing to the socially conservative Republican base's anti-LGBTQ+ fervor. In the grand scheme of things, the new policy isn't surprising — after all, Republicans' bread and butter right now is stripping rights away from everyone who isn't a straight, cis, white male — but the decision is absolutely infuriating in the context of the larger Republican platform. Here are seven terrible things that Republicans apparently find more acceptable than trans people existing in society.
The argument that Trump and his supporters make is that trans rights should be decided at the state level (even though Trump has no problem pushing new boundaries of executive power). If you read between the lines, that's basically code for "we don't care about you enough to offer you the best protection possible."
Trans kids who are just trying to live their lives as normally as possible are now at the mercy of their communities, with no representation at the federal level. There are so many more dangerous policies that Republicans endorse over trans rights, and it's heartbreaking to see just how little the current American government cares about their lived struggles. These seven policies that are more important to Republicans show the extent of their antipathy.