7 Anti-Protest Bills You Should Worry About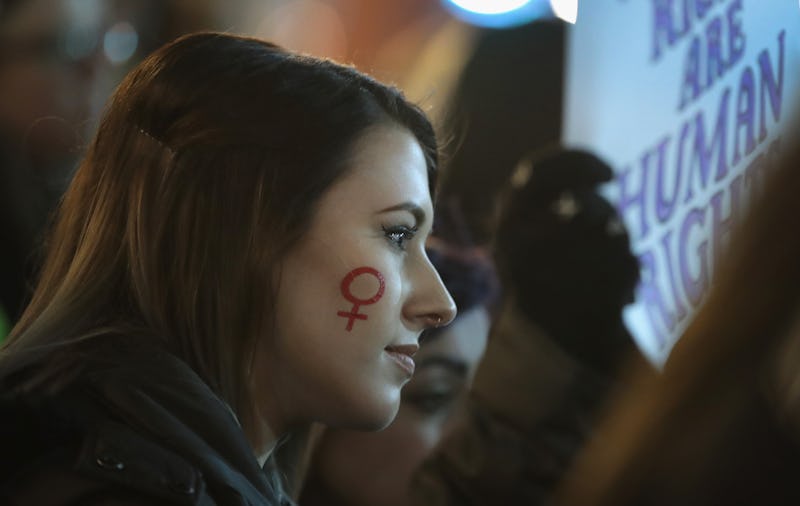 Scott Olson/Getty Images News/Getty Images
Casting aspersions on protesters has been a go-to political strategy for centuries. The most commonly heard accusation today is that "most" of the visible marchers and sign-wavers are actually professionals who are being paid — from someone, somewhere — to be out causing a ruckus. Such excuses were used to explain the rise of the right-wing Tea Party (supposedly financed by the Koch brothers, of course), and now they are being trotted out to dismiss the millions who have materialized for and against various causes since the election and inauguration of President Trump. Only this time, Republican legislators are attempting to actually shut down certain modes of protest.
As the Washington Post reported, at least 18 states have introduced or voted on legislation that would curb current provisions for protesters. Given that Republicans control 68 state chambers, as opposed to just 31 for Democrats, the opportunity for such bills to pass seems relatively high. However, as of now, not a single one of these proposed changes has made it through the legislative process into actual law. That's a bit of good news in an otherwise disappointing reaction to legitimate protest in the age of Trump.
Here are just a few of the states that either already have introduced or are considering legislation to limit protest.