Several Kim K Robbery Suspects Have Been Charged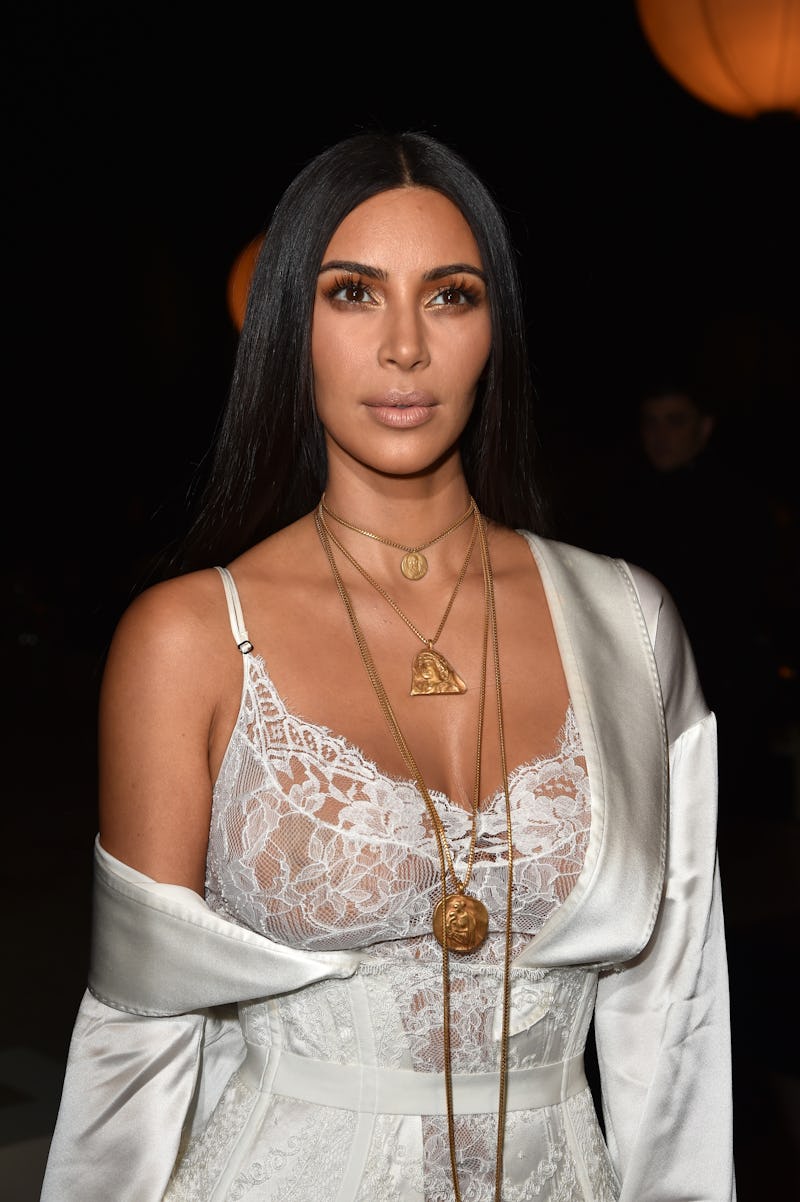 Pascal Le Segretain/Getty Images Entertainment/Getty Images
Things are moving in a positive direction in the case against Kim Kardashian's assailants. The four suspects in the Kardashian robbery have been charged, TMZ reports. One suspect has been identified, the site claims. According to TMZ, the ID'ed suspect, a 63-year-old man called Yunice A., is facing charges of alleged "armed robbery in an organized gang, kidnapping and criminal association," the site reports. The others were reportedly charged with alleged complicity. Bustle has reached out to a rep for Kardashian and to the Paris Police Prefecture for comment, but did not receive a response at the time of publication. Update: E! News reports that Paris police confirmed to NBC News that three suspects were charged. According to E! News, the allegations they face charges for and their first names are as follows: "A 63-year-old by the name of Yunice A. was charged with three counts: committing a robbery with a gun, abduction or sequestration and association with criminals. Marceau B., 64, faces charges of concealment in a organized gang and association of criminals. Finally, 45-year-old Florus H. was charged on counts of complicity in a robbery with a gun, complicity in abduction and sequestration and association with criminals."
Earlier: This week, French police arrested 17 suspects believed to be a part of the Kardashian robbery, in which men broke into her hotel room in early October and held the reality star at gunpoint while robbing more than $10 million worth of jewelry from her.
While no other suspects have been publicly identified yet, the arrest of so many (and charges for some) is certainly a break in the case. After the robbery occurred, it came to light that the thievery may have been part of an advanced criminal network known as the Pink Panthers, according to Page Six.
As the case continues to advance, hopefully there will be some answers for Kardashian once and for all.