Shaun White Was Accused Of Sexual Harassment. Why Aren't We Talking About That?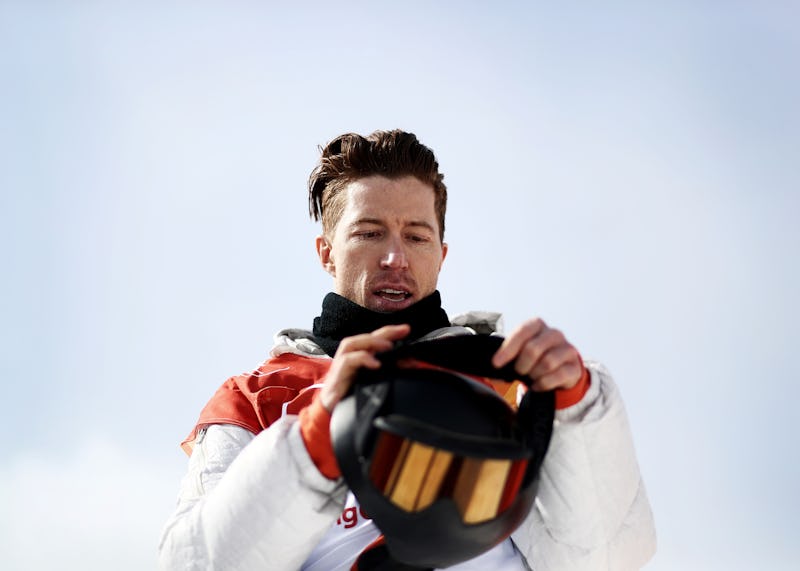 Ryan Pierse/Getty Images Sport/Getty Images
Shaun White, it turns out, is more than the lovable snowboarder who stole everyone's heart with his mop of red hair and gold medal in the 2006 Torino Olympics. He was also the frontman of a band — and in 2016, White's female bandmate also sued him for alleged sexual harassment, claiming that White allegedly "made inappropriate and sexually harassing and suggestive comments." The two settled in court in 2016. White denies his bandmate's claims of sexual harassment, saying that the lawsuit was "bogus."
The woman behind the case is drummer Lena Zawaideh. She was a founding member of the band, Bad Things, joining in 2008, and was with the band until 2014. Her claims against White aren't limited to sexual misconduct, although those are the most serious allegations — TMZ also reports that she alleges that White forced her to watch sexually explicit and disturbing videos, including videos that allegedly included fecal matter and one video of a couple killing a bear and then having sex on top of the bear. White denies all of Zawaideh's claims.
In a statement Zawaideh released about the case, she said:
I am pursuing this case because women should not have to tolerate harassment at work. Shaun White should not be allowed to do whatever he wants just because he is famous. Although I am embarrassed to have been treated this way, I cannot sit by and watch him do this to other women.
In a Page Six interview, Zawaideh also claimed:
Shaun took some kind of joy in seeing how much he could break me down and mess with me. I don't know why, but every time he saw that I was uncomfortable with something, he would just keep going just to be like, "Can I break her?" That's not acceptable for an employee, which I was. Contractually.
(White was paying each band member $3,750 a month, although Zawaideh claimed in her suit that she was still allegedly missing many of the payments that she was owed; White denies this.)
The drummer alleges that she was frequently witness to White's "darker, misogynistic personality" that his Olympics fans don't see.
White, for his part, claims that the text messages Zawaideh submitted as proof of his harassment don't tell the full story.
Many years ago, I exchanged texts with a friend who is now using them to craft a bogus lawsuit. There is absolutely no coincidence to the timing of her claims, and we will defend them vigorously in court.
In May 2017, however, White and Zawaideh reached an undisclosed settlement — and now the lawsuit and the accusations that Zawaideh made against White don't seem to be registering at all in the Olympic coverage of him. Instead, coverage is focused on his performance in the 2018 PyeongChang Games, which fans hope will redeem him after a disappointing finish in Sochi in 2014.
After notching gold medals in both the Torino and Vancouver Games, White finished Sochi without a medal. His story of "redemption," a term that outlets like NBC have used to describe his quest to get back to the podium, mostly hasn't included any inquiry into this particular episode in his life.