Shay Mitchell Gets Overwhelmed By Social Media, Too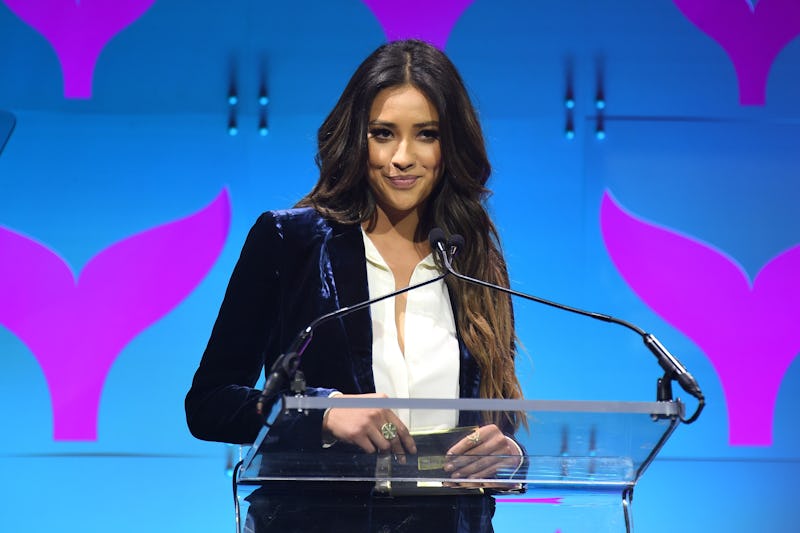 Dave Kotinsky/Getty Images Entertainment/Getty Images
Despite having a huge following online, actor and influencer Shay Mitchell gets caught up in social media's likes, filters, and clever captions in pursuit of the perfectly curated post just like the rest of us. The Pretty Little Liars star wrote an essay for InStyle magazine in which she advises avid users to unplug the moment social media platforms get to be too much. Her message shows that while having autonomy through social media can be "empowering" — especially for her, as a celeb who can use her platforms to tell her side of the story — if a contrived image and praise are all a social media user seeks fulfillment won't likely be found.
"Social media can be an amazing way to connect with people," she writes. "But when social media stops inspiring you and starts making you feel crappy about yourself, you need to remember what's real and what's not."
There is no perfect image even for a star like Mitchell. The 30-year-old writes that being mindful and seeking balance help her to stay in control of her image and refocus on uplifting her followers rather than impressing them. This distinction is important to hear from a person like Mitchell who works in an industry that revolves around looks. She not only provides her followers with access to her life as a celebrity, but she also humanizes herself by sharing her insecurities and apprehensions. Her essay proves firsthand that she's experienced many of the same hesitations a lot of people on social media endure.
Often what we forget is that these platforms are our own and don't belong to anyone else. Mitchell admits to mulling over the perfect inspirational quote to share with her followers before even getting out of bed. If social media stands in between starting the day — perhaps priorities need to be reassessed, which is exactly what Mitchell does at that point.
Social media is tricky to explore because on one hand followers are interested to see what's going on, and a person's brand is technically deemed "successful" based on how many likes and impressions they garner. However, if likes and filtered images create an alternate reality of perfection what's the point of following in the first place? As Mitchell wrote, knowing "what's real and what's not" can make all the difference online. Keeping a balance of being tuned in and filtering out negativity is much healthier than getting caught up.