'RHOA' Fans Can Now See Inside Chateau Shereé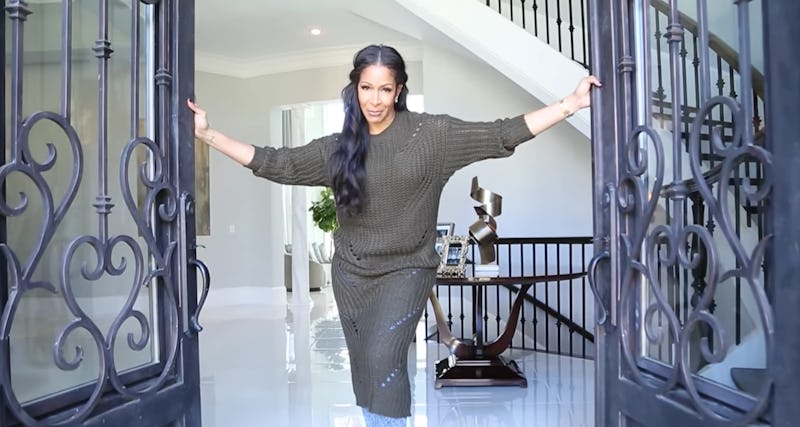 It feels like a lifetime, but the time has finally come. Real Housewives of Atlanta fans have officially been invited into Shereé Whitfield's luxurious Atlanta home that has been and will forever be in competition with Kenya Moore's Moore Manor. There is now video footage of Chateau Shereé that not only shows that she is actually living in it, but that the Housewife has worked really hard to transform it into the palace that she's teased for so long.
This also means viewers no longer have to wait for this coming Sunday's RHOA season finale, where Whitfield will open up her doors to the other Housewives, family, and friends, including Kim Zolciak. You should most definitely still tune into the final Season 9 episode, because you may get a different glimpse than what is seen in this particular video. But, it is obviously very exciting to be given a tour by Whitfield herself and to see if her Chateau lives up to all of the hype. By the way, it definitely does.
"Now everybody has been trying to get into the doors of the Chateau, but I'm going to give you sneak peek," she says in the opening of the video. And she certainly does give quite the peek, all while delivering some of the best descriptions of each room in her home. For example, while showing off her breakfast nook, she says, "Now this area here, this is where I put my spades game on deck. Now anybody who knows me, knows I am the queen of spades. Nobody can beat me." That is so Shereé.
And with that, prepare yourselves, because here is your official first look at Chateau Shereé. This truly is a thrilling moment, isn't it?
The Bedroom
I'm not sure if this is her bedroom or a guest bedroom, but either way, it has Shereé written all over it.
The Bathroom
I don't know about you, but I could relax here all day long.
The Great Room
As she explains in the video, this room is only for special occasions, so don't even think about hanging out in here.
The Kitchen
Between the fancy stove, where her daughter "throws down," all of her wine, and the marble countertops, the kitchen is the place to be.
The Breakfast Nook
And here is where she becomes the "queen of spades."
The Living Room
If you ever want to watch the game or read Whitfield's book, the living room is where you do just that.
Now please watch the video for yourself and enjoy the quick, but worth the wait, tour from Shereé.
So where would you rather stay, Chateau Shereé or Moore Manor?