Here's What Shonda Rhimes' New Netflix Deal Really Means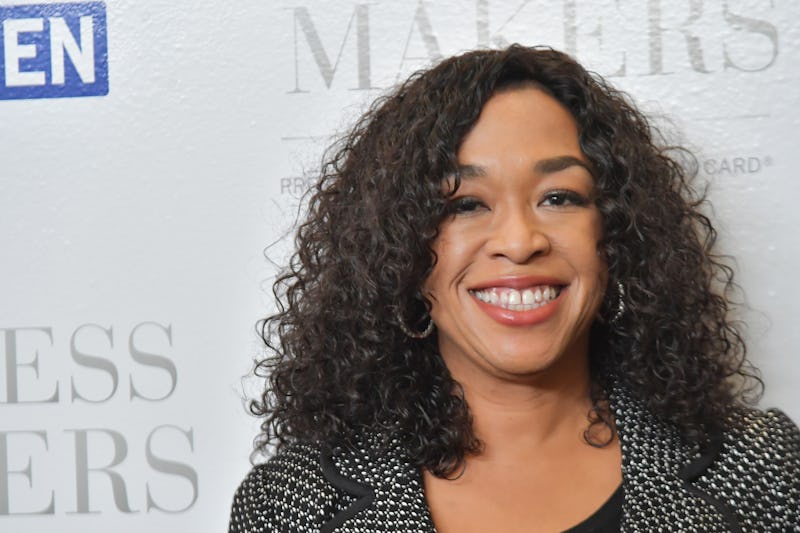 Mike Coppola/Getty Images Entertainment/Getty Images
She's proven her dominance on cable, and now she's moving to Netflix to make her home there. Shonda Rhimes' multi-year Netflix production deal is one of the first of its kind, and an important milestone for the content creator. After a relationship with ABC Studios that has spanned over a decade, it was announced Sunday that the Shondaland production company will be making a permanent move to the streaming platform.
However, there's no need for fans to panic. Rhimes' existing projects — hits like Scandal, Grey's Anatomy, and How To Get Away With Murder — will remain on the network going forward. The showrunner reassured fans of exactly that in a portion of her statement about the move, saying: "Our current shows will continue to thrive on ABC, and Shondaland will be there every step of the way." In fact, all three of the TGIT hits are already available to stream on Netflix, so this transition isn't about relocating Rhimes' empire, but rather expanding it.
In her new capacity at Netflix, the 47-year old powerhouse will be creating all-new series, as well as unspecified "other projects," according to E! Details aren't currently forthcoming about what those new ventures would be, but, again, fans should rest assured that this won't affect any Rhimes projects currently in production. Bustle reached out to ABC for comment, and their Entertainment President assured us that the network is proud of the work they have done and will continue to do with Rhimes.
"I'm proud to have given a home to what have become some of the most celebrated and talked about shows on television. With the launch of a new season upon us, fans can rest assured that TGIT remains intact and will be as buzzed about as ever."
So the Thursday night lineup is officially safe, and even after Scandal wraps, ABC has another project in the pipeline. The network purchased a new legal drama called For The People from Shondaland earlier this year, and it's set to premiere in 2018.
In contrast, the plans for Netflix are decidedly more vague, which, based on other portions of Rhimes' statement, seems to be a big reason behind her move. She cites the "clear, fearless space for creators" that Netflix provides, and underlines the "unique creative freedom" that she's looking forward to experiencing there. She told The Wall Street Journal that she's eager to write without having to consider advertisers, and that she's "thrilled by the idea of a world where I'm not caught in the necessary grind of network television."
In essence, it sounds like Netflix offers a completely different experience in terms of schedule and creative freedom, and that they caught Rhimes at a moment in her life where she's interested in reevaluating both. And that can only mean more great programs for us all.