Luvvie Ajayi's Book Will Be A Shondaland Series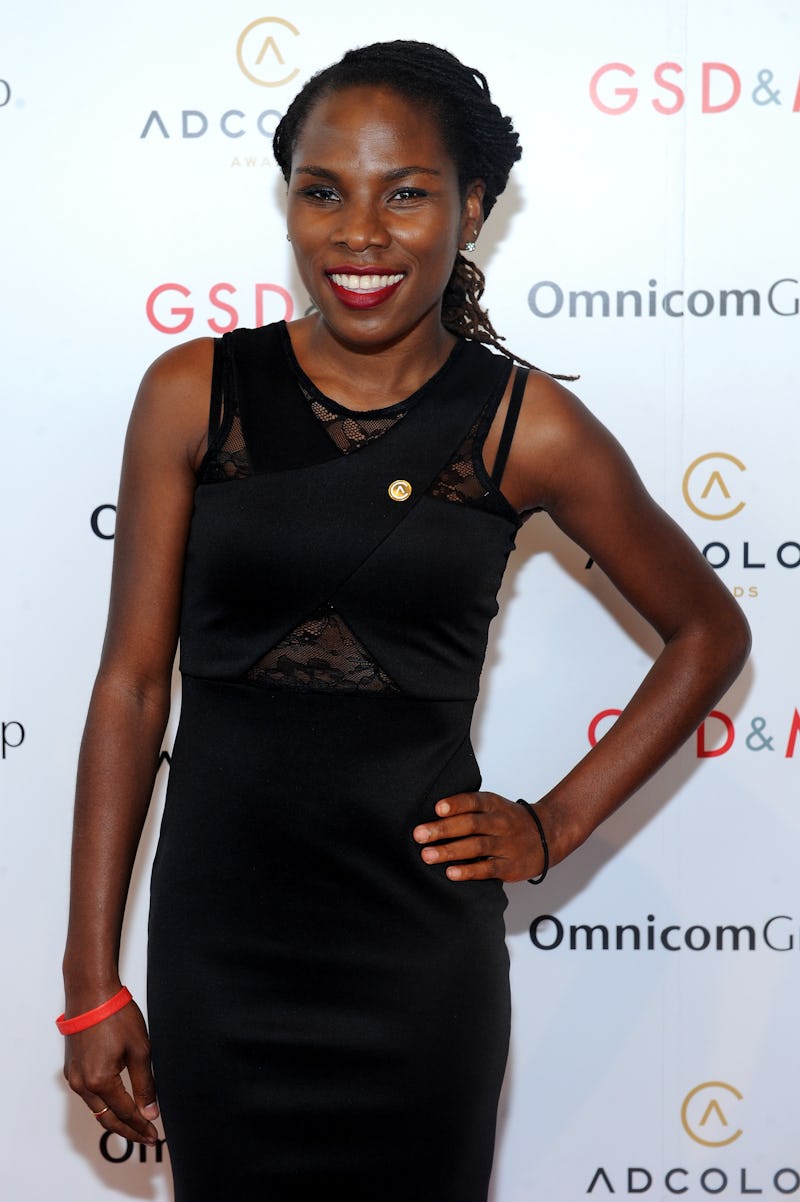 Craig Barritt/Getty Images Entertainment/Getty Images
Shonda Rhimes is responsible for some of the most successful, and beloved, television shows of the past decade. So, when she or her production company get involved in a project, it's pretty much guaranteed to be great. Well, Shondaland is turning Luvvie Ajayi's I'm Judging You: The Do-Better Manual into a comedy series that you know you're going to watch. Ajayi's book is a collection of essays split into four sections: Life, Culture, Social Media, and Fame. According to Deadline, Shondaland was keen to expand their output to include a comedy series, having had so much success with dramas like Grey's Anatomy, and Scandal. Following the announcement, Ajayi tweeted that the news was a dream come true. And just like it is for her, so too is it for us, whether you've realized it yet or not.
There are so many reasons that the partnership between Ajayi and Rhimes is a great decision but, first and foremost, it's the drawing together of two incredible women, who respect each other's work. Rhimes discovered Ajayi's writing via her blog, AwesomelyLuvvie.com, which proves that blogging can be the best career move.
In Nov. 2016, the TV stalwart told The New York Times,
I first noticed Luvvie because she was doing Scandal recaps, and that led me to read other pieces of her work. Frankly, she's not only hilarious, she's also intelligent and insightful and speaks for a group of people and a generation that don't get heard often in powerful circles.
With the development of a new TV show, Rhimes is hoping to bring Luvvie's work to a bigger audience than ever before, which is incredible.
On top of being a helpful guide to modern life, Ajayi's writing encourages us all to hold a mirror up to our actions and consider whether we're being the best we can be. However Shondaland decides to adapt the book into a comedy show, Ajayi's pure wit and unique insights will make the series totally individual.
In Sep. 2016, Ajayi told HuffPost, "There are very key ways that we can leave this world a little bit better than when we found it." I'm Judging You is already a New York Times bestseller, and, with Shondaland's help, Ajayi could soon be a household name. To be fair, she already should have been a household name, but I'm glad that someone saw her incredible talent and decided to put it out to a different audience than her book was reaching on its own. I'm even more glad that it was a powerful woman who saw the potential in a powerful woman like Ajayi. Who doesn't need another feminist show on TV?