There Was A Shooting At A Birmingham High School & One Student Is Reportedly Dead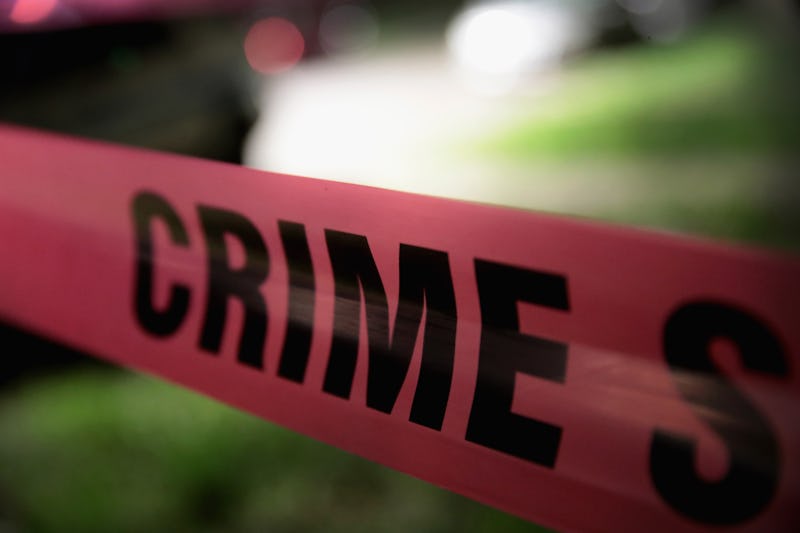 Scott Olson/Getty Images News/Getty Images
AL.com reported Wednesday afternoon that a shooting at Huffman High School in Birmingham, Alabama put the school on a temporary lockdown. Officials confirm to local news outlet WIAT that one student has died from their injuries. Another student was critically injured but is reportedly in stable condition, and an adult employee of the school was injured but quickly released. The school said in a statement that the rest of the students have been released as police conduct an investigation.
"Two students were involved in a shooting during dismissal today at Huffman High School," Birmingham's school system said in a statement. "The school was placed on a brief lockdown, and police were called to the scene. Students have been released and police are actively investigating the circumstances surrounding the shooting."
Birmingham Police Sgt. Shelton told CBS 42 News that police believe the shooting may have been accidental. It's unclear whether police have any suspects in custody.
"Right now we have a lot of unanswered questions," Birmingham Police Chief Orlando Wilson said at a press conference. Although the shooting victims haven't been identified, Orlando said that they were a male and female, both 17 years old, and that the girl was killed.
Birmingham Schools superintendent Lisa Herring said that there are working metal detectors at Huffman High, although Wilson would not confirm this at his press conference. Herring added that there will be heightened security and a crisis team on campus when students return to class on Thursday.
"We lost a person today, and not just a person, a student. This is someone's daughter. Someone's niece, someone's best friend, someone's granddaughter we lost," Birmingham mayor Randall Woodfin said at the presser. "Our hearts are heavy, and I think it's really important that we find a way to mourn with this family. I think it's really important that we wrap our arms around the Huffman High School community." Woodfin added that the victim was a month away from her 18th birthday and had already been accepted to college.
Wilson said that there are security cameras in the school and that investigators will be reviewing the footage, and that there may have been witnesses as well. Fox 5 Atlanta reports that law enforcement has recovered the gun that they believe was used in the shooting.
This is the second time in as many years that there's been a shooting at Huffman High. In 2016, a 19-year-old was charged with attempted murder after shots were fired at the school. Nobody was seriously injured in that incident, although police confirmed that a student's hand was grazed by a bullet.
In an interview with WVTM 13, a freshman at Huffman who witnessed the incident described what she saw.
"He had the gun," the student said. "He pulled it out. He was just like, 'I'm tired,' and he shot her, and then he ended up shooting himself, along with another female, another girl that goes here." She also asserted that the shooting was "accidental" and that the shooter didn't intend "to harm anyone."
"I'm saddened to learn of the death of the Huffman student," Alabama Gov. Kay Ivey said in a statement. "I'm praying for the family of this young lady who tragically lost her life way too early. Every life is precious and even though this was an accident it reaffirms there's no place for students to have firearms on campus."
The incident occurred around the time school was let out. The mother of a Huffman student said that she had been waiting outside to pick up her daughter when she received a text from her that said, "Mom we're on lockdown."
"I was just hoping my baby was OK, that everybody was OK," the mother, who didn't want to be identified, told AL.com. "I was nervous. This is so sad."